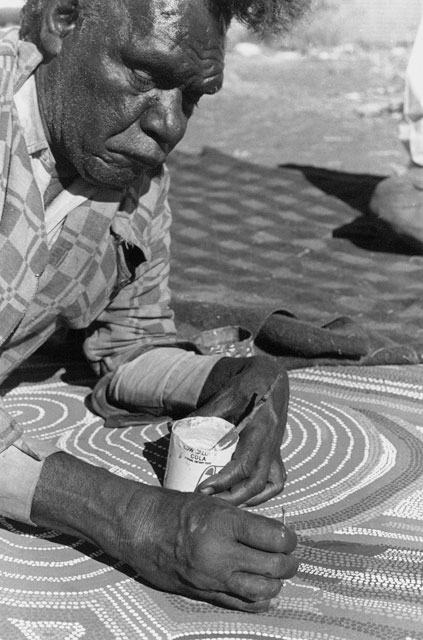 about 1924–98
Born south-west of Lake MacDonald, Tjungurrayi was about 40 years old when he and his family walked to Papunya from their remote homelands in 1963.
He began painting in 1971 and was one of the first painters to use the grid style of concentric circles and connecting lines, representing travel, used by most of the Pintupi painters by the end of the 1970s.
By 1998 he was one of the last exponents of that style at Papunya Tula Artists. Tjungurrayi's widow, Ningura Napurrula, is now one of the leading names in desert art.
Click on the images below to see a larger version and more information, including dimensions. Please note this image is not to scale.
Return to

Top