Ngaliya/Warlpiri language groups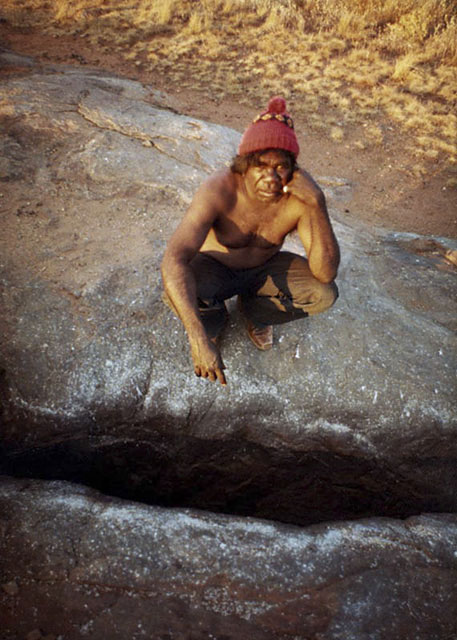 1940–80
Tjapaltjarri was born at Tjunti, north-west of Papunya in the Treuer Range. He worked as a stockman before joining the early group of artists at Papunya. One of the youngest of the group, he was encouraged to join by his older brother Charlie Egalie Tjapaltjarri and was influenced in his work by his father-in-law Johnny Warangkula Tjupurrula.
Tjapaltjarri travelled with Aboriginal Arts Board exhibitions to New Zealand and Nigeria and, in 1979, was artist-in-residence with Turkey Tolson Tjupurrula at Flinders University, Adelaide. He drowned in a flooded creek on his way back to Papunya shortly after being elected chairman of Papunya Tula Artists.
Click on the image below to see a larger version and more information, including dimensions. Please note this image is not to scale.
Return to

Top