Luritja/Kukatja language groups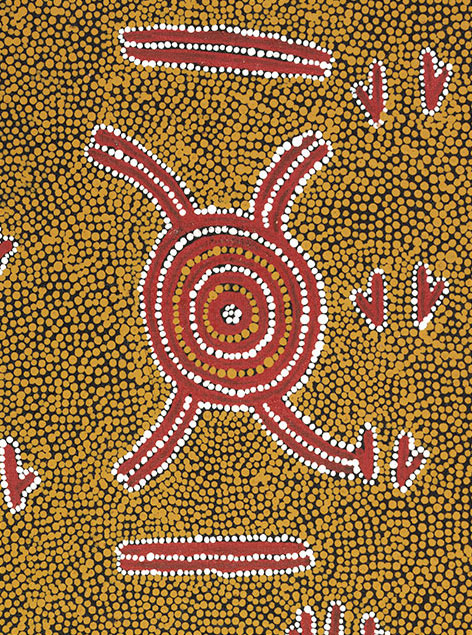 about 1920–89
Tjungurrayi's country was Yaripilang, north-west of Papunya, and Winparrku, south-west of Haasts Bluff. He was actively involved in the Haasts Bluff community and was head stockman at the cattle station there from the 1950s.
He was a friend of Limpi Tjapangarti, who also lived at Haasts Bluff and was an associate of the original group of Papunya Tula painters. Tjungurrayi painted occasionally for Papunya Tula Artists in the mid-1970s.
Click on the image below to see a larger version and more information, including dimensions. Please note this image is not to scale.
Return to

Top