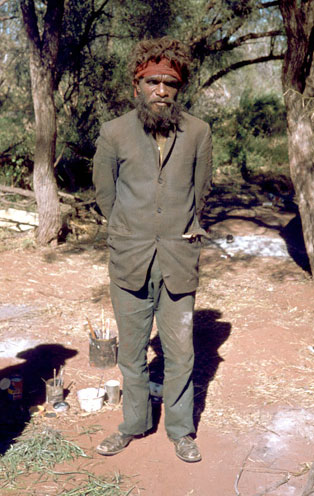 about 1937–2002
Born and raised west of Tjukurla, in Western Australia, Tjakamarra travelled widely in his youth before encountering Europeans. He came to Papunya in 1964 and started painting with the Pintupi group on the veranda of Geoffrey Bardon's flat.
In late 1972 he became one of the early shareholders of Papunya Tula Artists. Almost his entire output consists of Tingarri paintings, which reveal the Dreaming journeys and ceremonies of the Pintupi ancestors.
Click on the images below to see a larger version and more information, including dimensions. Please note this image is not to scale.
Return to

Top