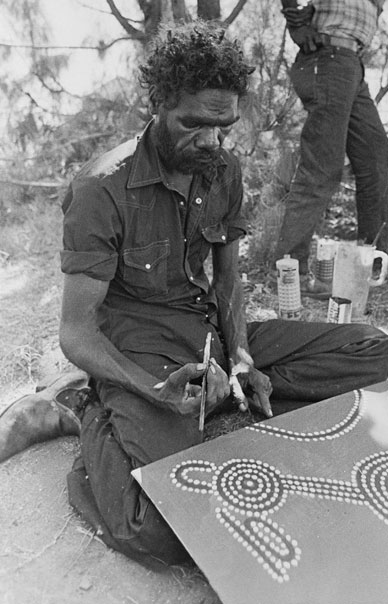 about 1943–2001
Tjupurrula was born just east of Haasts Bluff, where his family was camping, after coming in from their traditional country around the Kintore Range. He worked as a stockman at Haasts Bluff cattle station and later as a labourer at Papunya, building houses for the new settlement.
One of the youngest of the original Papunya Tula shareholders, his name first appears in the company's books as a painter in 1973. In 1979 Tjupurrula and fellow artist David Corby Tjapaltjarri were artists-in-residence at Flinders University, Adelaide.
He was Papunya Tula Artists' longest-serving chairman (1985–95).
Click on the images below to see a larger version and more information, including dimensions. Please note this image is not to scale.
Return to

Top