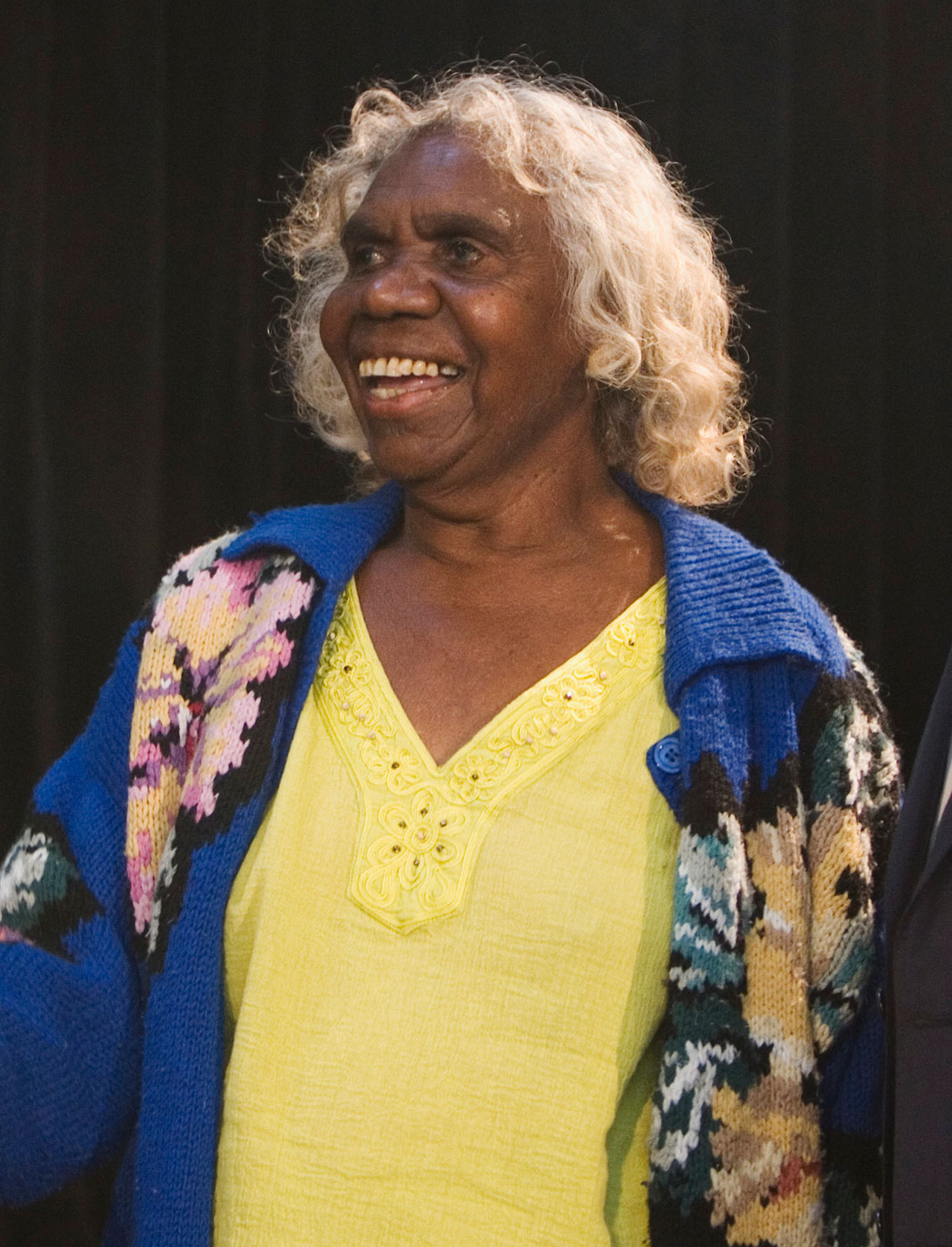 born about 1945
Napangarti was born at Haasts Bluff soon after her family arrived at the ration depot there in the early 1940s. From 1960 she lived in Papunya, where she observed older artists such as Johnny Warangkula Tjupurrula and Kaapa Tjampitjinpa, and began to develop her own style.
During the 1970s she produced artefacts for Papunya Tula Artists under the name 'Panyma'. Because the company was unable to support women painters at that time, she worked independently as a painter until 1983.
When finally taken on as a Papunya Tula artist, Napangarti rapidly emerged as one of its foremost painters, recognised for her refined and innovative use of colour.
Click on the images below to see a larger version and more information, including dimensions. Please note this image is not to scale.
Return to

Top