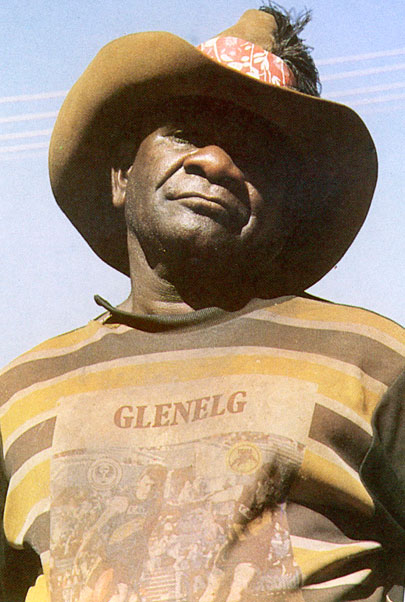 about 1940–87
Tjapaltjarri was born at Patjarr in the Clutterbuck Hills, far to the south-west of Kintore. He was one of the original Papunya Tula shareholders and painted a small number of works in the early days of the art movement.
In the 1970s he lived mostly at Docker River and painted only occasionally when he visited Papunya. He was usually listed on the company's books as a carver rather than a painter during this period.
A talented and original artist, he later moved to Kintore and painted more regularly for Papunya Tula.
Click on the images below to see a larger version and more information, including dimensions. Please note this image is not to scale.
Return to

Top