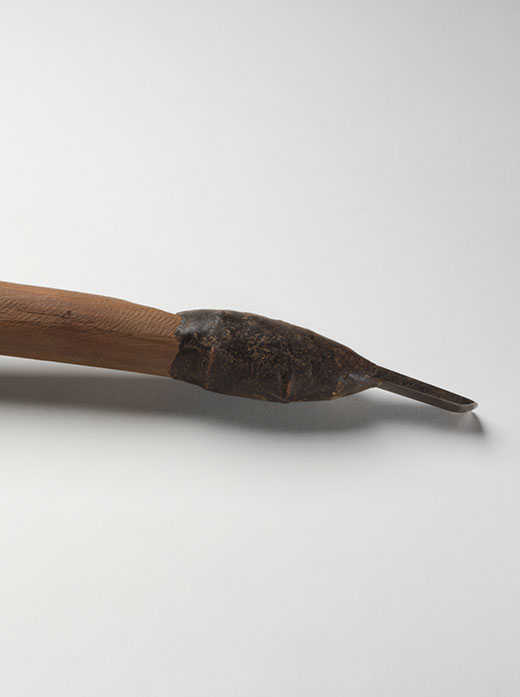 about 1920–97
Tjangala was born in the desert near the important Fire Dreaming site of Warlukurlangu. He was a respected lawman and renowned in settler society for his skill as a maker of wooden artefacts.
He was also one of the founding members of Papunya Tula Artists, though he rarely painted on canvas. He often decorated his wood carvings and in the early 1980s, after he and his family had settled at Mount Liebig, taught his three daughters to paint. They were among the first young women to paint for Papunya Tula Artists.
Click on the image below to see a larger version and more information, including dimensions. Please note this image is not to scale.
Return to

Top