Anmatyerr/Warlpiri/Arrernte language groups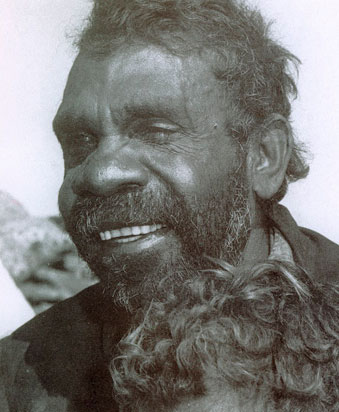 about 1926–89
Tjampitjinpa, his younger 'brother' Dinny Nolan and cousins Tim Leura, Clifford Possum and Billy Stockman Tjampitjinpa, all grew up on Napperby Station, north-west of Alice Springs, where Tjampitjinpa was born and later initiated.
He worked as a stockman before moving to Papunya in the early 1960s. A forceful and highly intelligent man, Tjampitjinpa was a key figure in establishing the painting movement, becoming Papunya Tula Artists' first chairman.
He was principal artist for the collaborative painting of the famous mural at Papunya School. Tjampitjinpa won first prize in the 1971 Alice Springs Caltex Art Award, the earliest public recognition of a Papunya painting.
Click on the images below to see a larger version and more information, including dimensions. Please note this image is not to scale.
Return to

Top