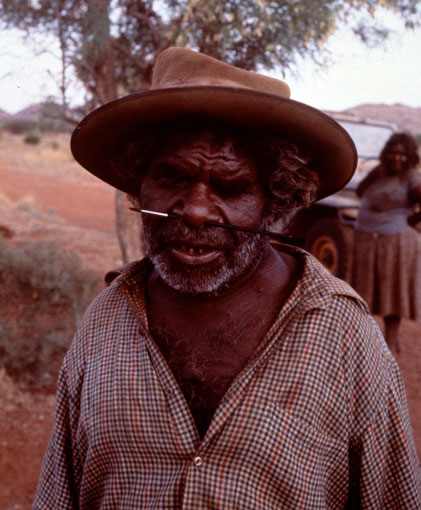 about 1918–2001
Born in the bush north-west of Ilpili, in the Ehrenberg Range, Tjupurrula came to Hermannsburg Mission with his family in the 1930s, where he worked as a labourer.
He later moved to Papunya and joined the painting group where he rapidly developed his distinctive 'painterly' style of over-dotting. An energetic and expressive man and painter, Tjupurrula loved to regale audiences in Pintupi with the stories of his paintings.
Click on the images below to see a larger version and more information, including dimensions. Please note this image is not to scale.
Return to

Top