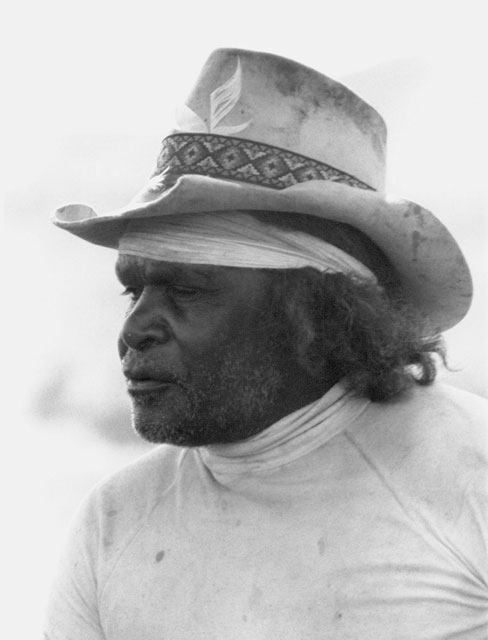 about 1932–94
Born in the Gibson Desert around present-day Kiwirrkura, Tjakamarra was still a young man when his family was brought to Papunya by the Welfare Branch patrol in the 1960s.
He began painting in the early years of the Papunya Tula movement, then resumed, following a short break, in the 1980s. Tjakamarra was the driving force behind the establishment of the Pintupi settlement at Kiwirrkura.
His son Bobby West Tjupurrula is chairman of Kiwirrkura Community Council and also the current chairman of Papunya Tula Artists.
Click on the images below to see a larger version and more information, including dimensions. Please note this image is not to scale.
Return to

Top