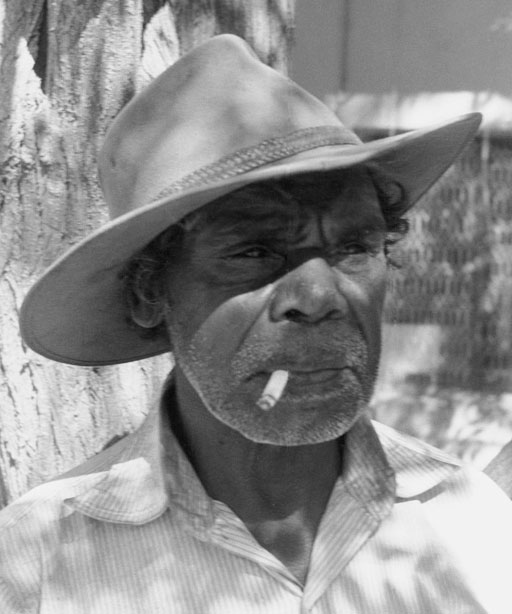 about 1934–84
Tjapaltjarri was born in Napperby Creek, north-west of Alice Springs, and grew up around Napperby Station on his traditional Anmatyerr/Arrernte country. Like his 'brothers' Clifford Possum and Billy Stockman Tjapaltjarri, he was a skilled woodcarver.
From Narwietooma Station, where he worked as a stockman, he moved to Papunya with his wife Daisy Leura Nakamarra and their young family to work on the construction program for the new Papunya settlement.
One of the original members of the Papunya movement, he applied techniques such as wash-overs, derived from his earlier experience with watercolours, to obtain unusual atmospheric effects in his work.
Click on the images below to see a larger version and more information, including dimensions. Please note this image is not to scale.
Return to

Top