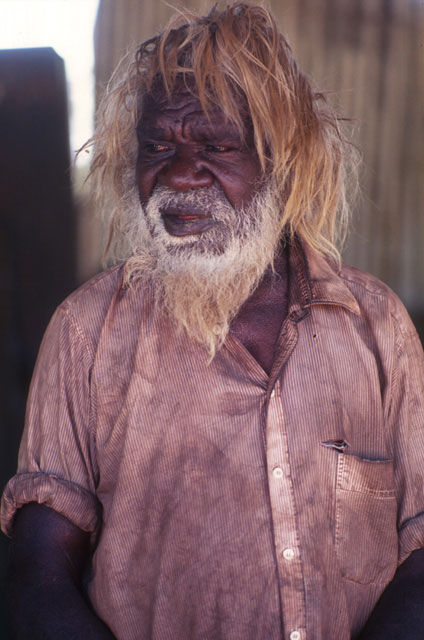 born about 1927
Born at Ilpitirri near Mount Denison, north-west of Yuendumu, Tjapaltjarri survived the 1928 Coniston Massacre in which the rest of his family were killed. He was raised by his aunt, Clifford Possum Tjapaltjarri's mother, and worked as a stockman and later as a cook in the Papunya communal kitchen.
He was a founder of the Papunya painting movement, an Aboriginal Arts Board member (1975–79) and a chairman of Papunya Tula Artists (1976–77). In 1977 he attended the opening of the World Black and African Festival of Arts and Culture in Nigeria, which featured an exhibition of Papunya Tula art. He continued to paint until the late 1990s and now lives in Alice Springs.
Click on the images below to see a larger version and more information, including dimensions. Please note this image is not to scale.
Return to

Top