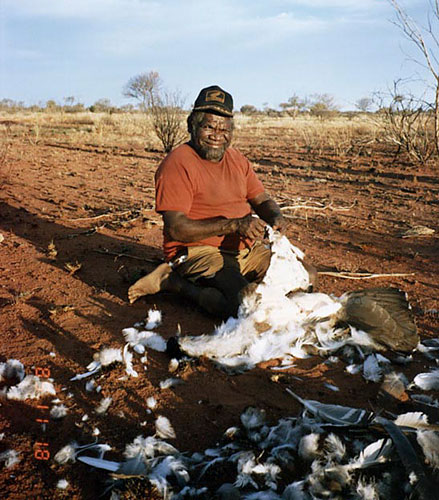 born about 1940
Born south-west of Jupiter Well in the Gibson Desert, Tjapaltjarri was the younger brother of Papunya Tula artist Tommy Lowry Tjapaltjarri. He painted for Papunya Tula Artists in the mid to late 1970s.
Joining the Pintupi resettlement in their traditional lands at Kintore, he was one of several ngangkari (traditional healers) attached to the Kintore medical clinic (hence 'Dr George'). He returned to painting in the late 1980s, first for Papunya Tula and then for private dealers as an independent artist, achieving recognition for his bold, scaled-up designs.
Click on the image to see a larger version and more information, including dimensions. Please note this image is not to scale.
Return to

Top