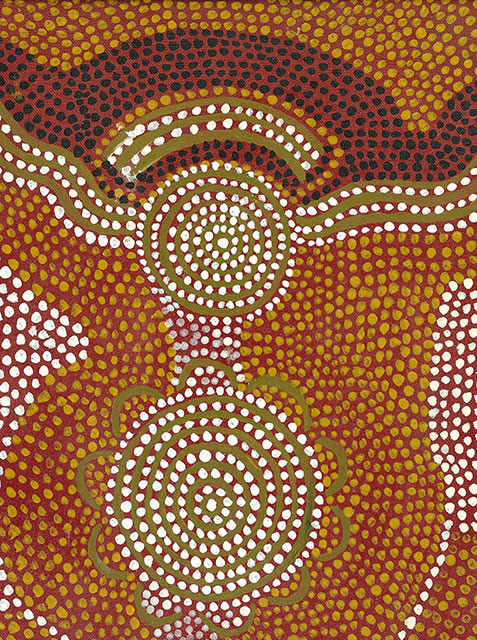 about 1920–86
Tjampitjinpa was a member of the Aboriginal Arts Board and an artist for Papunya Tula Artists in the mid-1970s. From 1975 or earlier he lived in town camps on the fringes of Alice Springs and was an important figure in campaigns to improve camp amenities.
Most of his paintings for Papunya Tula date from 1976 to the late 1970s. He travelled to New Zealand and Papua New Guinea in the 1970s as a representative of the Aboriginal Arts Board and Papunya Tula Artists.
Click on the image below to see a larger version and more information, including dimensions. Please note this image is not to scale.
Return to

Top