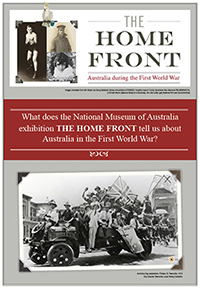 Classroom resource
The Home Front: Australia during the First World War
Unit of work: Year 9, Australian history, world history, historical skills
This unit of work enables students to explore some of these issues by accessing diverse primary sources, videos, interactive modules and research links on their computers or tablets and meeting some of the people who lived on the home front during the First World War.
By looking at the rich personal narratives of 16 Australians who spent the war years on the home front, we understand more about the impact of war on Australia at home.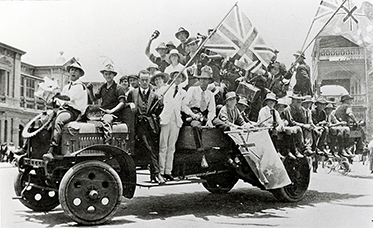 Onsite schools program
Home Front Stories
Home Front Stories is an on-site school program specifically targeting the Year 5 to Year 10 Australian Curriculum: History. It draws on the Museum's content-rich exhibition The Home Front: Australia during the First World War.
Using primary source material, students investigate the experiences of Australians on the home front during the First World War, and are challenged to consider how useful sources are in telling these stories.