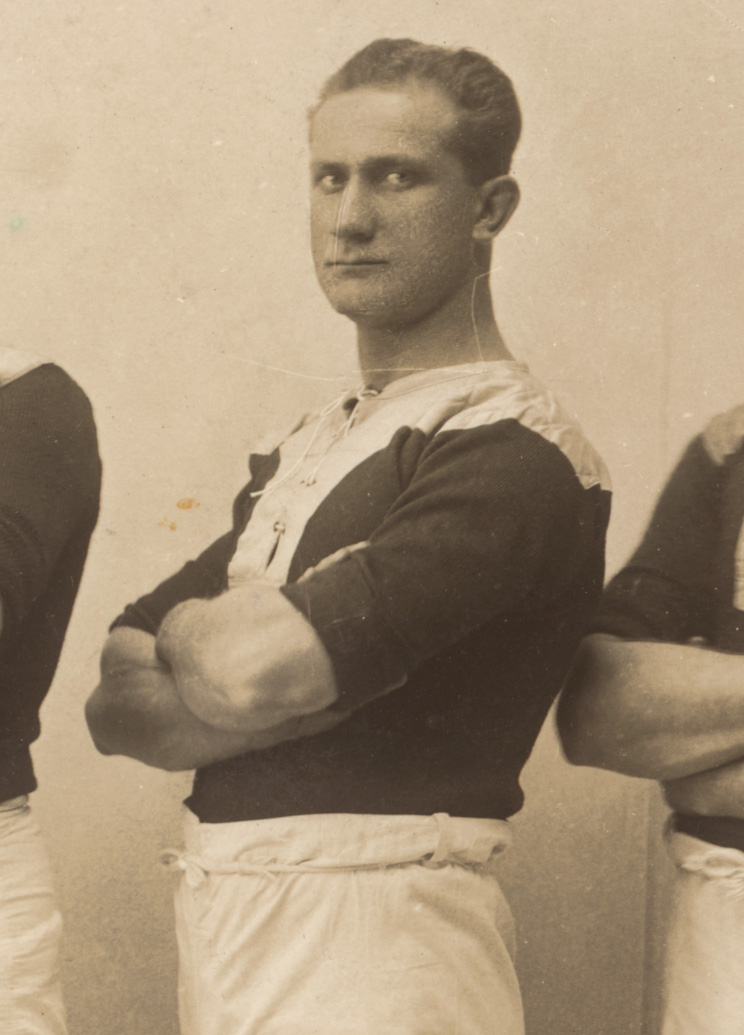 Rugby league player
Frank Burge played for Glebe Rugby League Club and was a state and national representative. A dashing try-scorer, he captivated fans who flocked to the ground just to see him in action. In 1915 Burge tried to enlist but was rejected because he had a slight stutter.
There was much debate around whether sporting competitions should continue during the war. In Sydney, rugby union games were suspended but rugby league continued. League authorities donated an ambulance to the Army Medical Corps in a show of patriotism, and many players enlisted. Fans continued to support the game they loved.
Burge represented the Kangaroos in every international rugby league test match from 1914 to 1922. His career total of 146 first-grade tries was unbeaten for 80 years.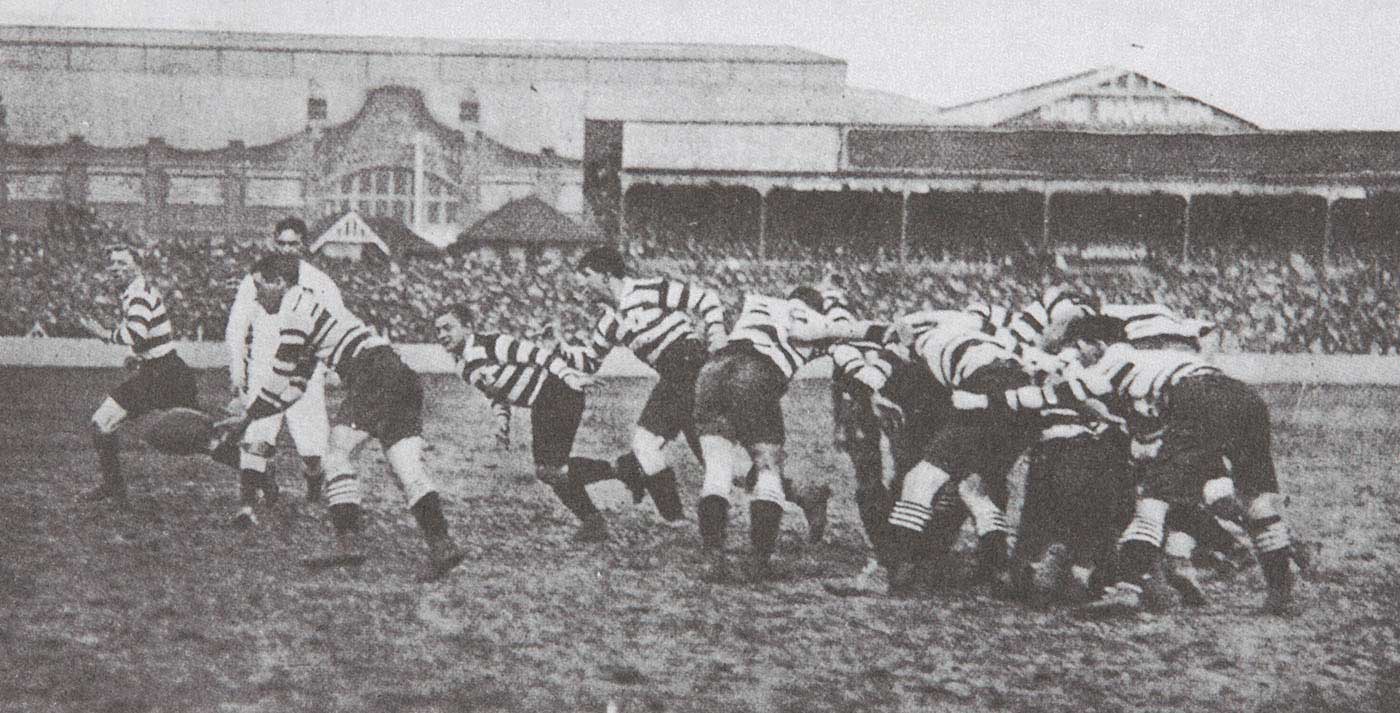 Australia v England rugby league test match, Sydney, 29 June 1914. This game, which featured Frank Burge, was Australia's first test victory over England on home soil. Australian Town and Country Journal
Return to

Top