On 25 April 1915 Australian troops landed at Gallipoli in Turkey. On the first anniversary of the landing, Anzac Day was observed around Australia and wherever Australian soldiers were posted. Australians have commemorated the day ever since.
Sydney Morning Herald, 25 April 1916:
Australia's great heart is throbbing today as it has never throbbed before. For April 25 – 'Anzac Day' – is a day that will live in our hearts and in our history as long as Australia lasts.
25 April 1915: landing at Gallipoli
On 25 April 1915, 16,000 soldiers of the Australian and New Zealand Army Corps (ANZAC) landed at what is now called Anzac Cove on the Gallipoli peninsula in Turkey. Around 2,000 of them were killed or wounded that day.
Two weeks later, various Australian newspapers published a flattering account of the landing by the British war correspondent Ellis Ashmead-Bartlett.
Many Australians, then and now, saw the landing and the Australians' deeds as a rite of passage for their fledgling country. This view of Gallipoli was fostered by Charles Bean, the official Australian war correspondent and later official historian.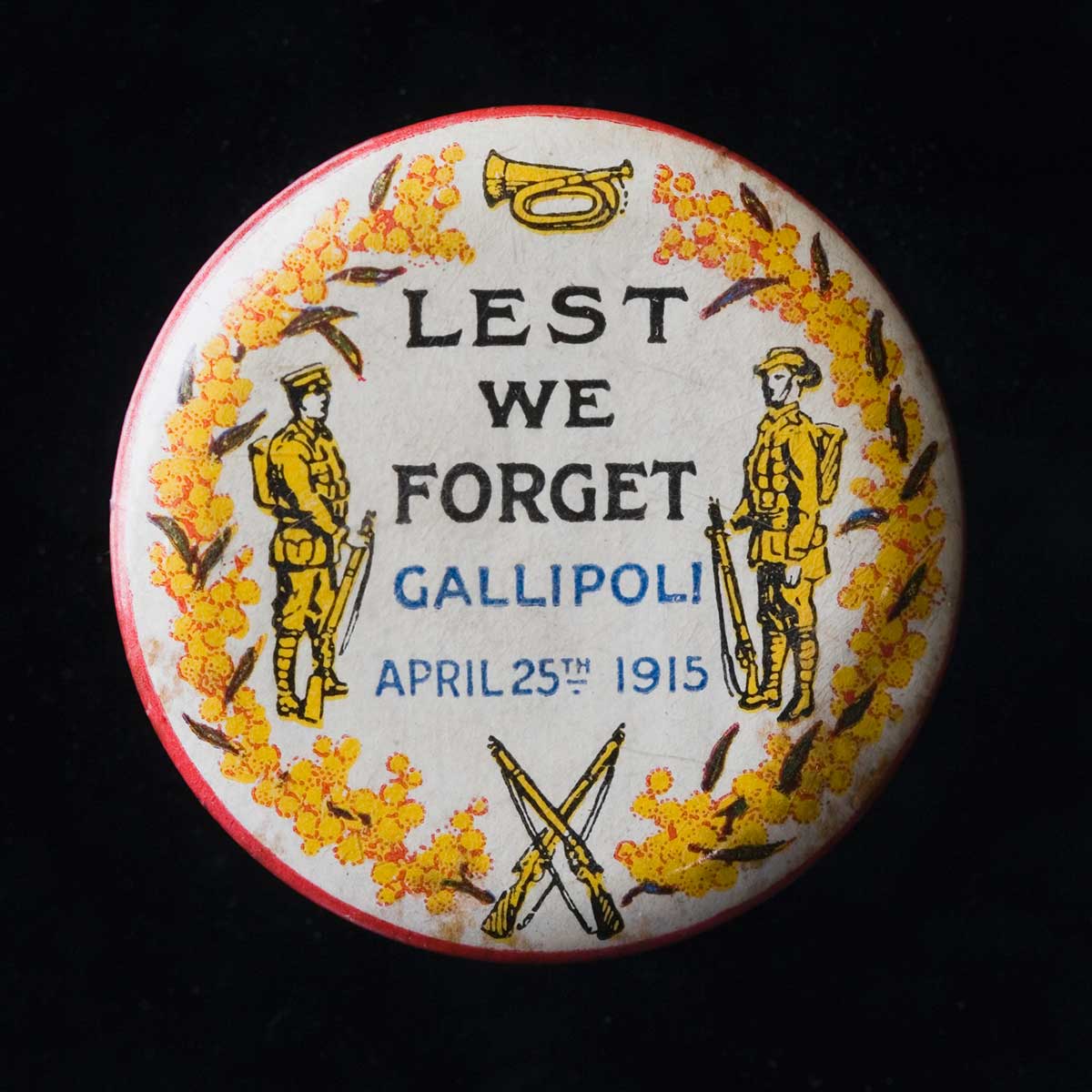 Fundraising days
In 1914 various organisations formed in Australia to raise funds for Australian troops and for European civilians affected by the war. In mid-1915 many of them began to organise fundraising days that combined patriotic displays with carnivals.
The South Australian Government decided to turn the upcoming Labour Day on 13 October into a fundraising day. At that time Labour Day was a public holiday characterised by pageantry and celebration. In 1915 organisers decided that it would be called Anzac Day.
Anzac Day 1916
By the end of December 1915 all allied forces had been evacuated from Gallipoli. It was clear that the campaign had been a complete failure.
A total of 8,709 Australians had been killed, as had 2,779 New Zealanders and tens of thousands of British and French troops. Many more Turks had died defending their homeland.
Many of those who survived Gallipoli were sent to the Western Front.
However, many Australians still felt that the Gallipoli landing had been an event of enormous national significance that needed to be marked in some way. Organising committees formed spontaneously in each state.
The federal government recognised Gallipoli's symbolic importance. It also hoped that commemorating the campaign might improve enlistment numbers, which were starting to decline.
In 1916 the Acting Prime Minister, Minister for Defence George Pearce, officially named 25 April as Anzac Day, though it was not yet a public holiday.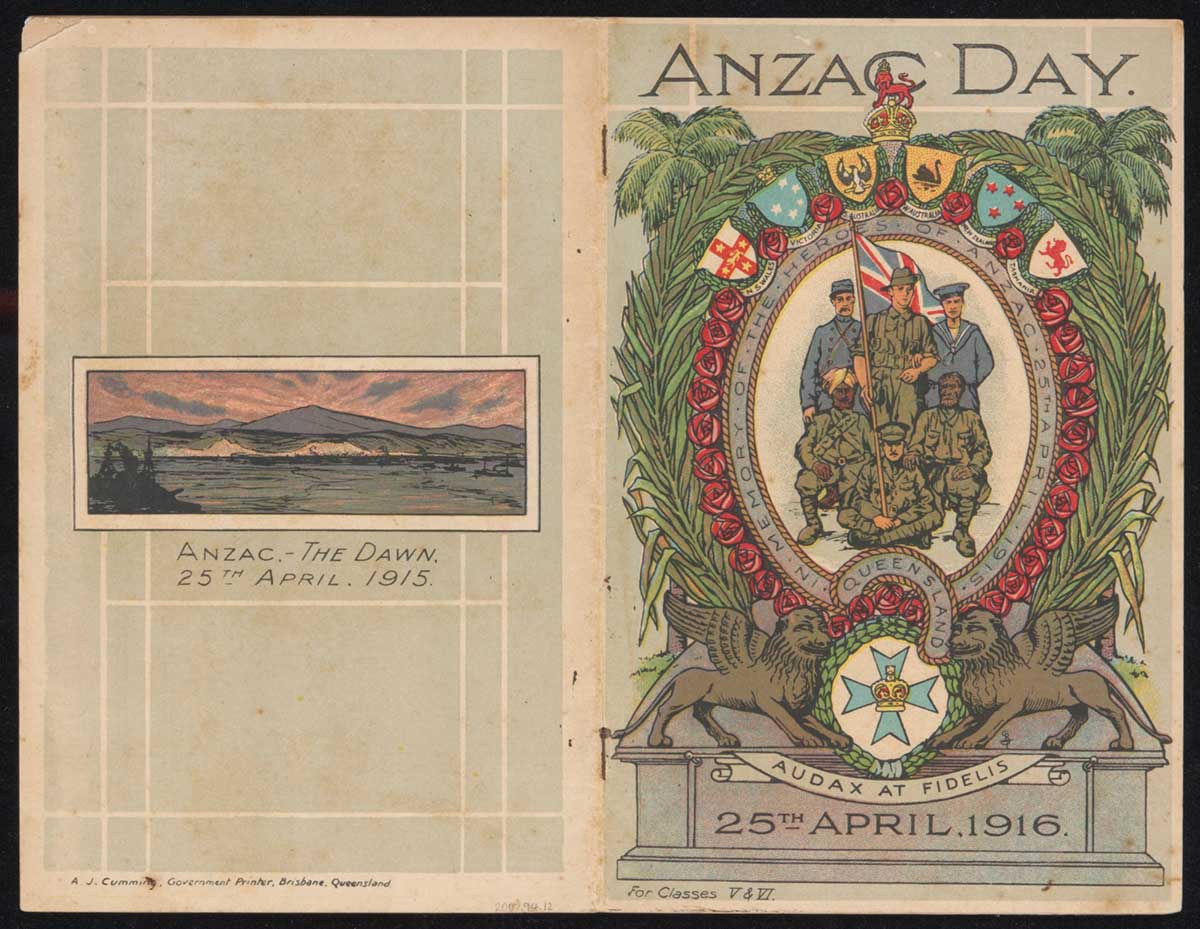 Observing Anzac Day in Australia
All states marked the occasion of Anzac Day with a commemorative service, after which new enlistees and Gallipoli veterans marched down the streets of their town or city.
In many towns, a lunch was provided for veterans. Most states held festivities of some kind in the afternoon or evening.
However, in Queensland, Anzac Day 1916 was organised by the influential Anzac Day Commemoration Committee. They ensured the day revolved entirely around commemoration. The committee forbade fundraising as that would involve a festive element that they felt was inappropriate.
By contrast Victorian organisers focused on fundraising through pageantry and celebration.
In New South Wales, opinion was divided. For example, the Lord Mayor of Sydney was criticised by the families of the dead for spending £1,000 on decorative lighting for public buildings. On the other hand, returned servicemen urged the state government to make the day a festive one as they felt that was what their fallen comrades would have wanted.
First Anzac commemorations overseas
In London in 1916 around 2,000 sombre Anzacs marched through the streets, cheered on by enthusiastic Britons, before attending a commemorative service at Westminster Abbey.
Troops stationed in Egypt held services for their fallen comrades. Brigadier (later General Sir) John Monash explained in a letter to his wife that after the service the morning was spent playing cricket and other games. In the afternoon the troops took part in 'a great Aquatic Carnival', followed by a skit about the landing and band concerts.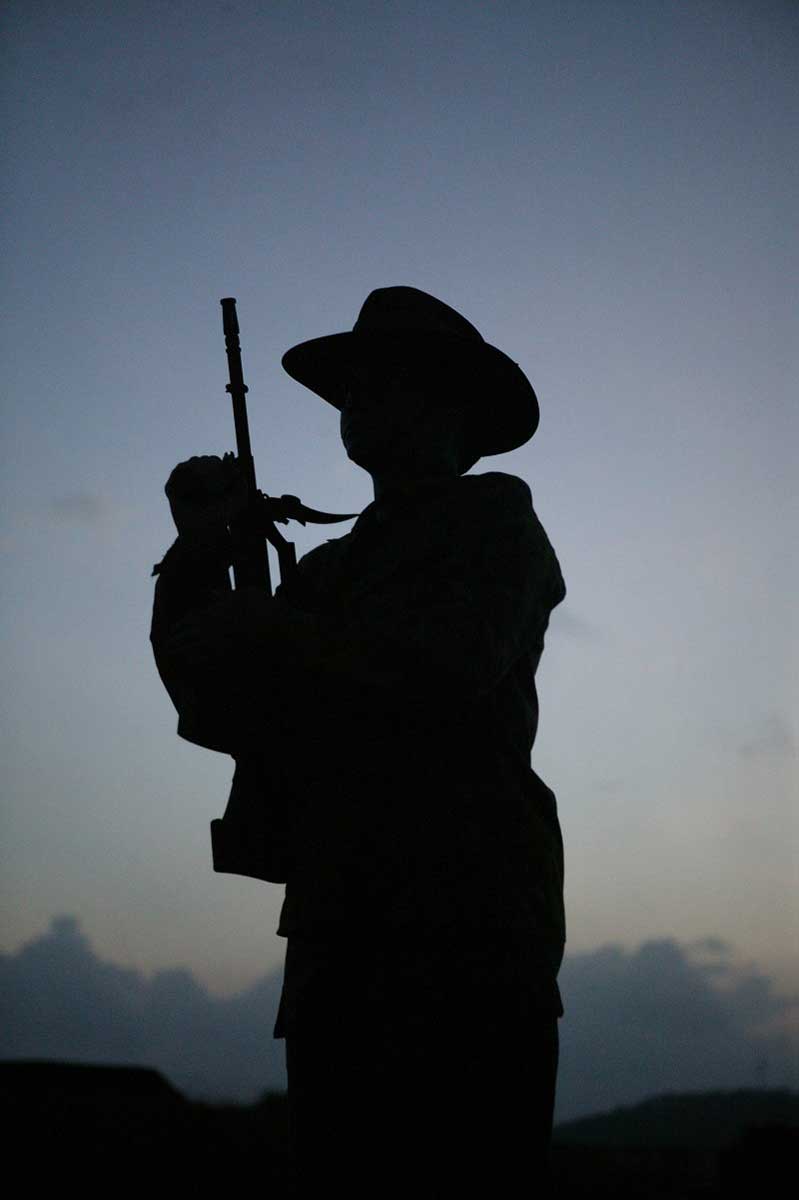 Anzac Day since 1916
Anzac Day has been observed every year since 1916. By the 1920s Anzac Day ceremonies were being held throughout Australia.
In 1927 for the first time, every state observed some form of formal public holiday on Anzac Day.
By the mid-1930s all the rituals we now associate with the day – dawn vigils, marches, two minutes' silence, memorial services, wreath laying ceremonies and reunions – had been firmly established as part of Anzac Day culture.
These rituals were disseminated by the man who devised most of them, Canon David Garland, a military chaplain and the energetic secretary of Queensland's Anzac Day Commemoration Committee. Though an Anglican, he sought to make the services ecumenical, and therefore accessible to all Australians.
Later Anzac Day also served to commemorate the lives of Australians who died in the Second World War, and all subsequent military and peacekeeping operations in which Australia has been involved.
Anzac Day popularity wanes
From the 1960s to the 1980s the popularity of Anzac Day diminished. Fewer people seemed to think armed conflict was worthy of commemoration. Many felt that Anzac Day was in the firm grip of the Returned Services League (RSL), an organisation viewed as out of touch with the general population.
It was also seen as an excuse for many men to get drunk and play two-up, which was only legal on Anzac Day. This behaviour was satirised in Alan Seymour's 1958 play, The One Day of the Year.
Since the 1980s commemorative activities on Gallipoli itself have become more common. In 1990, to mark the 75th anniversary of the campaign, Prime Minister Bob Hawke went to Gallipoli on Anzac Day, accompanied by a group of aged Gallipoli veterans. He was the first prime minister to do so.
In 2007 Indigenous communities began organising Anzac Day marches to remember fallen Aboriginal and Torres Strait Islander soldiers.
Anzac Day today
Though Anzac Day has regained much of its original status, many people feel that Australia's unofficial national day revolves around an unnecessary battle in which thousands were killed in defence of British – rather than Australian – interests. Others who have lost family members in war see it as an important way to honour their memory.
Anzac Day - Advance Australia, Help those Who Helped You, 25 April 1915
Circular Anzac Day badge, depicting a rising sun above a portrait of a man, with crossed Union Jack and Australian flags below, all against a white background with a red border. Inscriptions: 'ADVANCE AUSTRALIA' (inside sun); 'SOUTH AUSTRALIA' (either side of portrait); 'HELP THOSE WHO HELPED YOU / ANZAC DAY / APRIL 25TH / 1915'...
References
Anzac Day, Australian War Memorial
Anzac Day traditions and rituals, Australian Parliament House
Origins of the Anzac tradition, SBS
Georgina Fitzpatrick, Anzac Day: Past and Present, Australian War Memorial, Canberra, 1992.
Carolyn Holbrook, 'Commemorators-in-chief', in Tom Frame (ed.), Anzac Day: Then and Now, NewSouth Publishing, Sydney, 2016.
Gareth Knapman, 'Anzac: Celebration or Commemoration?', in Tom Frame (ed.), Anzac Day: Then and Now, NewSouth Publishing, Sydney, 2016.
John A Moses and George F Davis, Anzac Day Origins: Canon DJ Garland and Trans-Tasman Commemoration, Barton Books, Canberra, 2013.
Updated: 21 September 2022
Return to

Top