This composition is a dedication to Fred Hollows. It imagines Hollows travelling long distances to different regional and outback communities with a fundamental purpose to help people.
Fred's Vision
A case of trial frames and lenses used by Professor Fred Hollows, which inspired the Grigoryan Brothers composition. Courtesy ABC Classic
He was a beautiful man who did so much. He would go out day after day with this box and do good for people.
– Leonard Grigoryan
Professor Fred Hollows was an Australian surgeon and humanitarian who worked to improve the eye health of people living in under-privileged circumstances in Australia and overseas.
From 1976 to 1978 he was director of the National Trachoma and Eye Health Program in Australia, which sent teams of ophthalmologists and support staff to regional and outback Australia, including 465 Aboriginal communities.
Hollows also worked across Africa and Asia to empower communities to restore people's sight.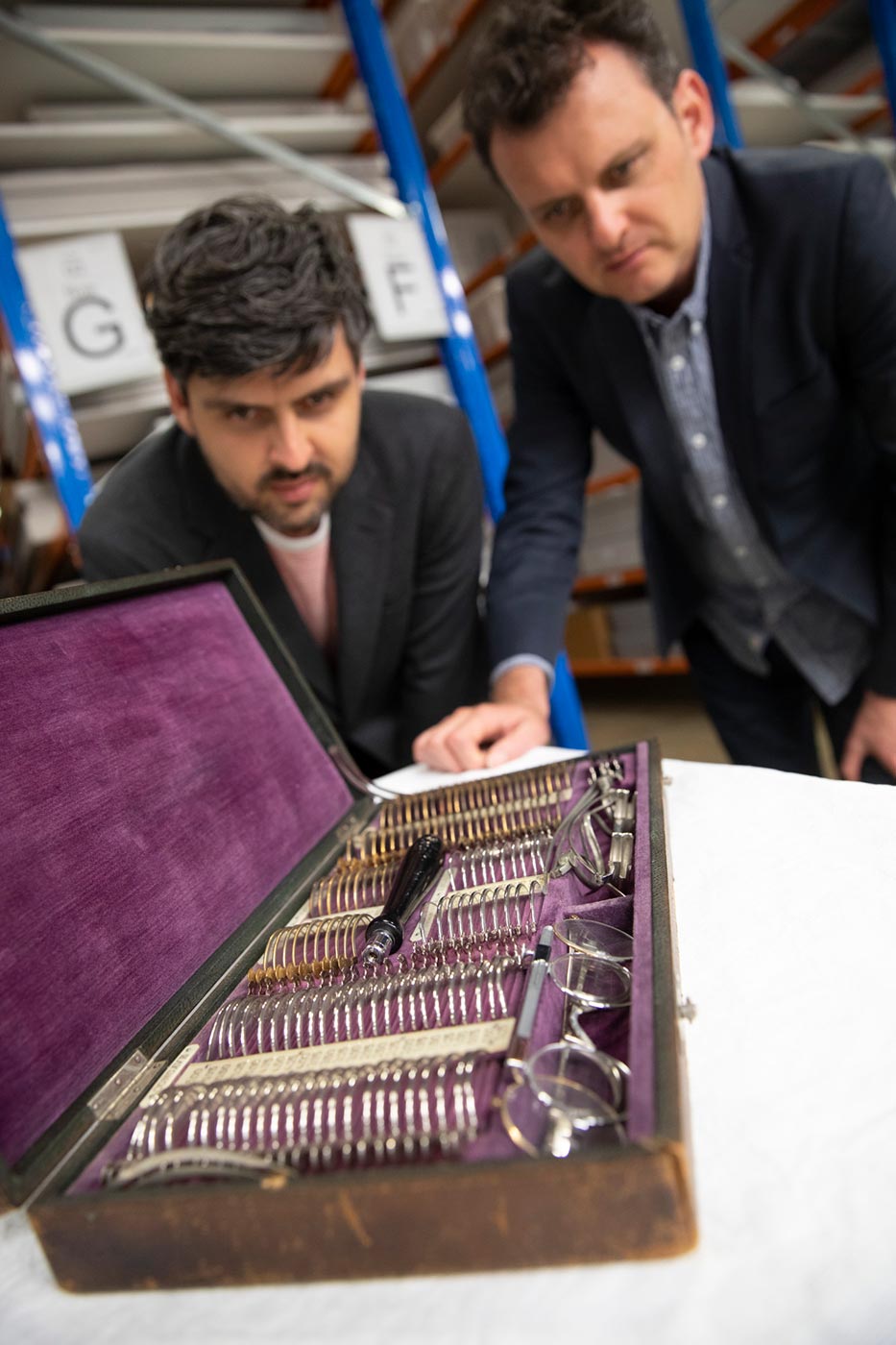 Trial lenses and frames
This case of trial lenses and frames from the national trachoma program relates to Hollows' pioneering work in the field. Eye examinations were conducted in makeshift medical sites, sometimes in tents or on the side of the road.
Fred Hollows died in 1993 but the Fred Hollows Foundation continues to campaign for blindness prevention and improved health for First Nations people.
His wife, Gabi, and the Foundation donated this and other objects from the trachoma program and Fred Hollows' personal collection to the Museum in 2012.
Box of trial lenses and frames
These trial lenses and frames were used by members of the National Trachoma and Eye Health Program, which was led by Fred Hollows, between 1976 and 1978.
Return to

Top