The Faithfull family medicine chest dates from the family's earliest settlement in Australia. It helps to tell a moving story about Dr Robert Faithfull's treatment of his younger brother, Reginald, who died of tuberculosis in 1882.
The chest is an English domestic model, typical of those made in large quantities from 1820 to about 1900. It is made of rosewood and mahogany and lined with velvet.
Mary Faithfull and her mother and sister, both named Ann Deane, were skilled in medicinal care. In a letter to his father, Mary's son Robert commented that it was a pity Ann was not a doctor, because he would trust her when he was sick more than many doctors he knew.
The women nurtured his interest in medicine and we can speculate that it was at Springfield that he was given guardianship of the medicine chest, known in the family as 'Uncle Robert's medicine chest'.
Some of the medicines could be used for minor complaints, such as mouth ulcers or coughs. Others were very much remedies of their time, used to induce vomiting, or purging of the bowels. The medicines were sourced from William Sloper, chemist, in Sydney.
Familial and female healthcare
Before the 19th century, responsibility for keeping the family healthy and for treating sickness usually fell to the mother. This familial and female model of healthcare changed, in the Faithfull family and in Australia generally, during the 19th century, when medical care was increasingly professionalised, and women were initially prevented from studying medicine at university.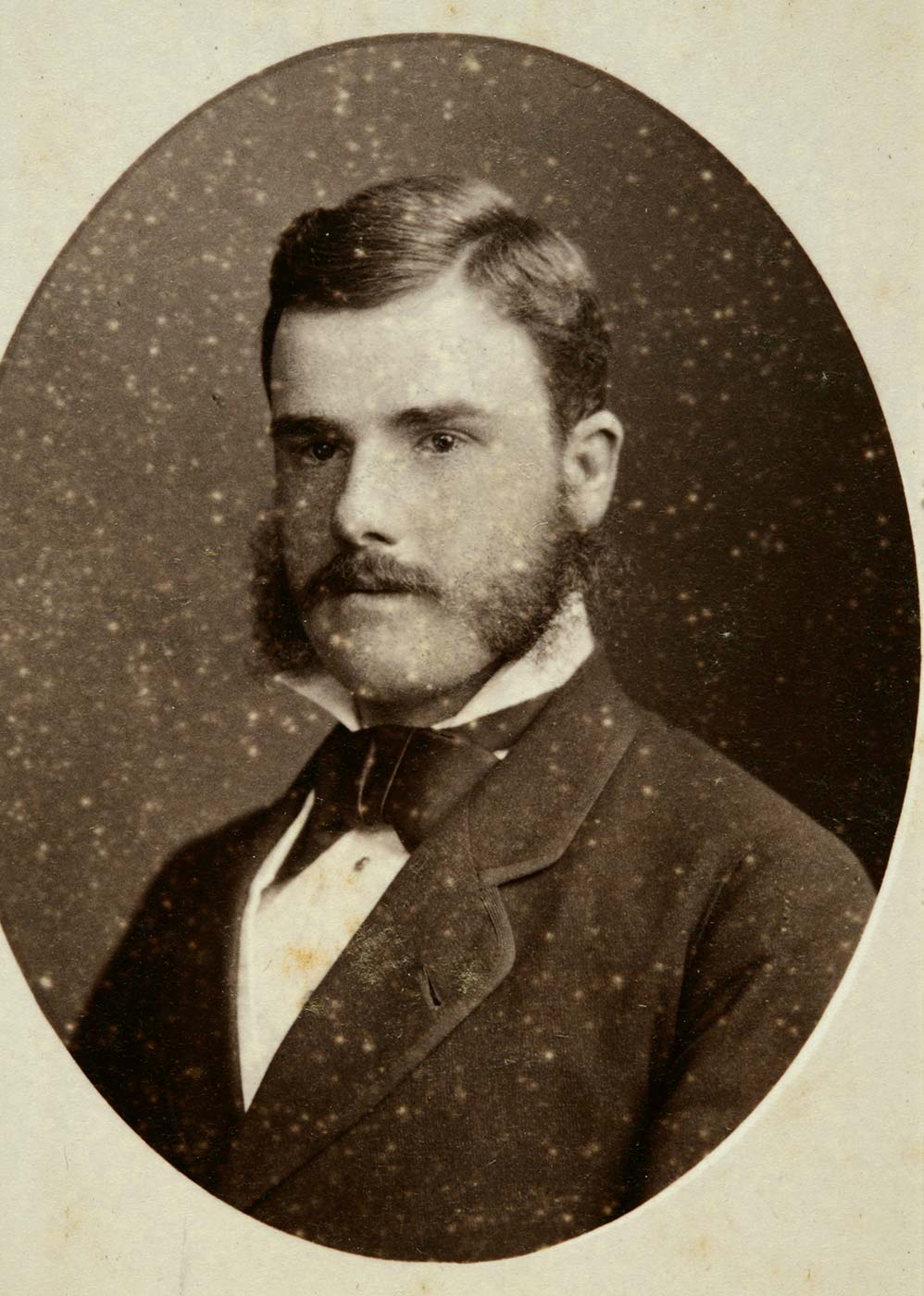 Robert Faithfull: A doctor in the family
Robert Faithfull was born at Springfield in July 1853, the sixth child of William Pitt and Mary Faithfull. He attended Sydney Grammar School and studied at the Sydney Infirmary on Macquarie Street with Irish physician and surgeon Dr Andrew John Brady.
In August 1876, Robert sailed on the SS City of Sydney to San Francisco via Auckland and Honolulu, then by train to New York. Robert attended lectures at the College of Physicians and Surgeons, and Columbia College, later Columbia University. By December 1877 he reported that:
People say here I am born to be a doctor.
Robert graduated from Columbia College in April 1879. He travelled to England and passed the examination at the Royal College of Physicians, which was required for registration as a doctor in Australia. Robert practised in Sydney for more than 30 years.
Reginald Faithfull's decline
In 1880 Robert received worrying news from the family: his brother Reginald had developed tuberculosis. Late in the year he returned to Springfield to look after his brother, hoping that his qualifications and expertise would help Reginald to regain his health.
Letters and dairies from the Faithfull family papers at the National Library of Australia reveal Robert's care and treatment of Reginald. From 1881 the two brothers travelled between the family's properties at Springfield and Brewarranna, near Narrandera, hoping the change in climate would be beneficial to Reginald's health.
Robert's poignant and honest letters to family members documented Reginald's decline. Reginald died at Brewarranna on 9 June 1882, with all his brothers, except Percy, at his bedside. The brothers returned Reginald's remains to Springfield, where he was buried five days later.
Medicine chest and contents
Wooden medicine chest with hinged lid. The interior is lined in red velvet with compartments around the edge and one central compartment holding two trays that lift out. The chest contains 27 bottles and jars holding medicinal substances and a small knife numbered 2005.0005.0233.001-031. Circa 1890
Explore more on the Springfield–Faithfull family collection
Return to

Top