The Basedows embarked on a second medical relief expedition in South Australia only four and a half months after returning from the first.
During the two-month trip they travelled along South Australia's coast as far as Eucla, Western Australia, and visited the Nullarbor and locations along the Trans-Australian Railway. They travelled in various cars, a Ford truck and a mule-drawn buggy, as well as by train. Basedow took a glass negative camera and a film camera on the journey.
Basedow examined more than 400 Aboriginal people, with chest and eye complaints being the most common ailments. Most people were inspected at Koonibba mission in the south and at Ooldea along the railway, where they met Daisy Bates, who was working with the local Aboriginal people.
Although Basedow found the health of people on the coast to be satisfactory, he reported unfavourably on the health of those living along the railway line. He recommended that Aboriginal people be prevented from going within a certain distance of the railway, and encouraged their return to the 'wilds'.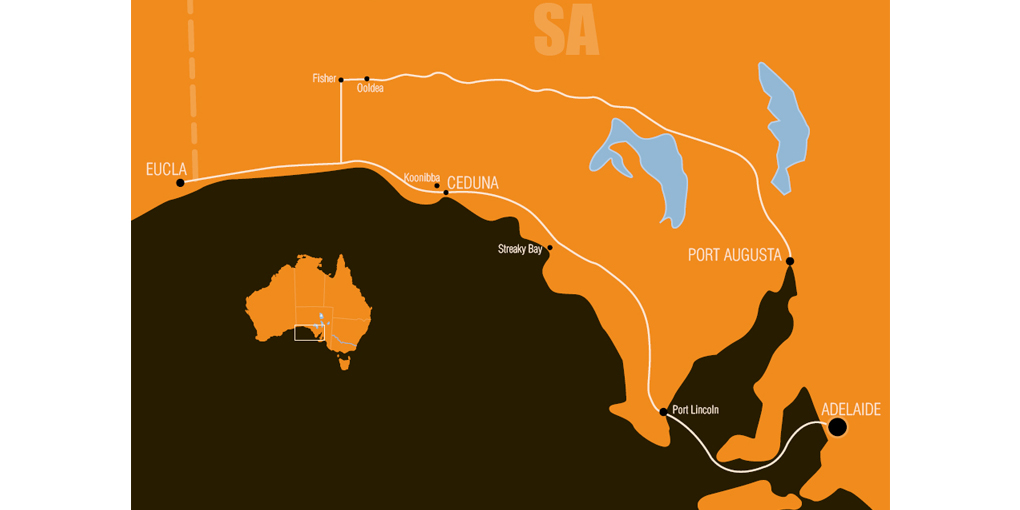 Map outlining the second medical relief expedition route in 1920 in South Australia
Read more on the 1920 April expedition
Return to

Top