In 1920 Herbert and Nell Basedow travelled to Marree in north-eastern South Australia to prepare for the third and final medical relief expedition.
The expedition's purpose was to inspect the health of Aboriginal people on pastoral stations between Marree and Charlotte Waters, just over the border in the Northern Territory, and as far as Alice Springs, Hermannsburg and Arltunga. The party was away from May to September. Joining the expedition en route were 17-year-old Frank Feast, who worked as a general assistant, and Arrerika, who looked after the camels.
The expeditioners travelled in a hooded van drawn by four camels. Along the way, Basedow visited places of scientific and general interest, taking photographs with a glass plate camera and two film-based cameras.
Basedow examined more than 850 Aboriginal people on this expedition, and once again found that those living in settled districts were less healthy than those living away from European influence.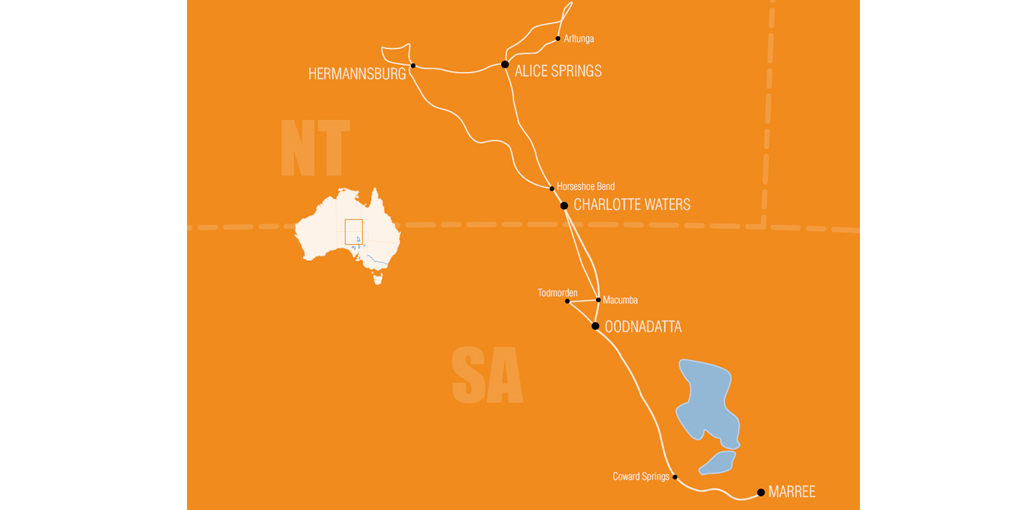 Map outlining the third medical relief expedition route in 1920 in north-eastern South Australia
Read more on the 1920 May expedition
Return to

Top