Herbert Basedow and Donald Mackay teamed up again in April 1928, this time for a four-month exploration of Arnhem Land.
The party caught a train from Darwin to Katherine, where they took delivery of 26 horses and six mules. Much of the country was a maze of rocky gorges, and at times they were forced to retrace their steps. They climbed hills to gain vantage points to determine the route ahead.
Towards the end of the trip, the party was relieved to find a camp of Aboriginal people near the headwaters of the Liverpool River. Some of the men offered to guide them to Oenpelli. On the way, Basedow photographed rock paintings using a film camera.
At one stream crossing, several horses got bogged and food supplies were spoilt. After just one day in Oenpelli, the expeditioners pressed on to Pine Creek, where they caught a train back to Darwin.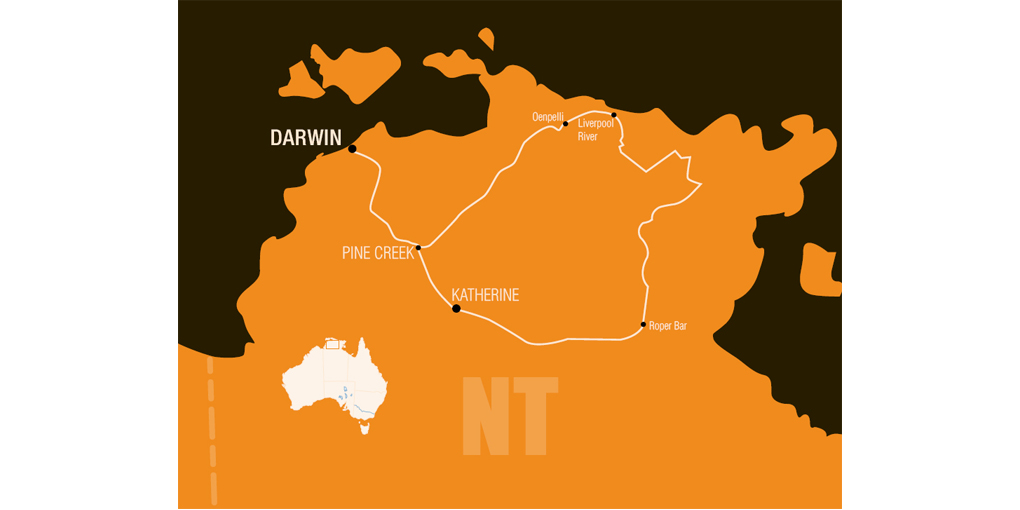 Map outlining the 1928 expedition route through Arnhem Land in the Northern Territory
Read more on the 1928 expedition
Return to

Top