In 1905 Herbert Basedow accompanied South Australian Government Geologist HYL Brown and mining inspector Lionel Gee on a seven-month geological investigation of the Northern Territory's western coast and hinterland.
Brown was impressed by the young Basedow, who worked alongside him and contributed to the final report and geological map. Basedow also investigated the Territory's early mining history, including Chinese mining methods, and joined the South Australian Governor on a sightseeing and buffalo-shooting excursion to the Adelaide River.
Basedow returned to the Northern Territory in 1911 as Chief Medical Inspector and Chief Protector of Aborigines, but resigned from the post after only 45 days. During his brief appointment Basedow accompanied one of his inspectors on a short trip to Melville and Bathurst islands to assess the health of Aboriginal people living there.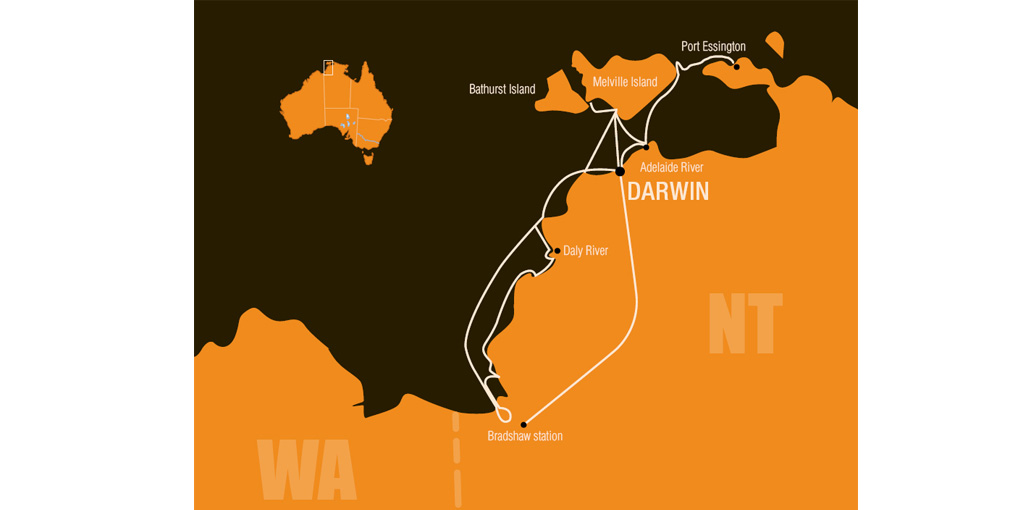 Map outlining the 1905-1911 expeditions route through the Northern Territory's western coast and hinterland
Read more on the 1905–1911 expeditions
Return to

Top