Herbert Basedow was passionate about the health of Aboriginal people, campaigning publicly and lobbying the South Australian Government for action.
In 1919 a group of pastoralists and the government provided £1000 to investigate the health of Aboriginal people in South Australia. Basedow was commissioned to undertake the work, with his wife Nell as nurse.
Basedow's older brother Erwin and 18-year-old Richard Grenfell Thomas were hired to look after the expedition buggies and horses – a tough job in a drought-affected area.
More than 250 Aboriginal people were examined, mostly at pastoral stations. Many non-Aboriginal people also took the opportunity to seek medical attention. When duties permitted, Basedow took photographs using a Graflex camera with glass plate negatives.
Basedow's expedition report concluded pessimistically that the Aboriginal people in the north-east were 'doomed to an early extinction'.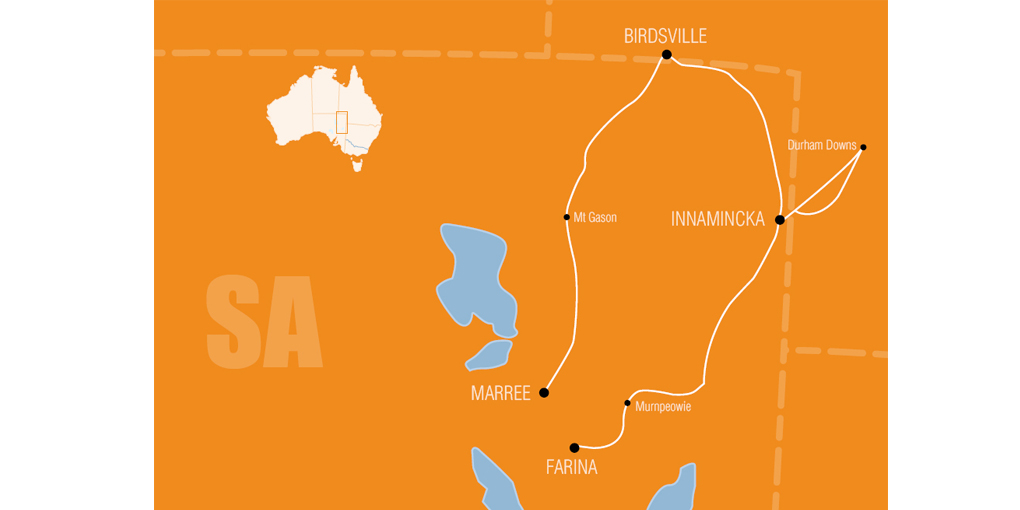 Map outlining the first medical relief expedition route in 1919 in South Australia
Read more on the 1919 expedition
Return to

Top