Herbert Basedow journeyed to the Northern Territory in 1922 to assess possible oil deposits for the Mararoa Gold Mining Company.
The party, which included Frank Feast and prospector Billy Williams, travelled from May to September. For transport they used an Argyle car and horse-drawn buggy. At times the terrain proved heavy going for the car. They cleared rocks by hand and the horses had to haul the vehicle up sandy river banks. At one stage the carburettor caught fire but was extinguished before causing serious damage.
The country west of Humbert River station was too rough for the car and the party continued on horseback. They examined the geology around Wave Hill and Victoria River Downs stations, where Basedow treated Feast for malaria and saved a boy's life by removing an abscess near his throat.
In his expedition report, Basedow concluded that there was nothing to suggest the presence of oil, nor any valuable minerals, on the Mararoa block.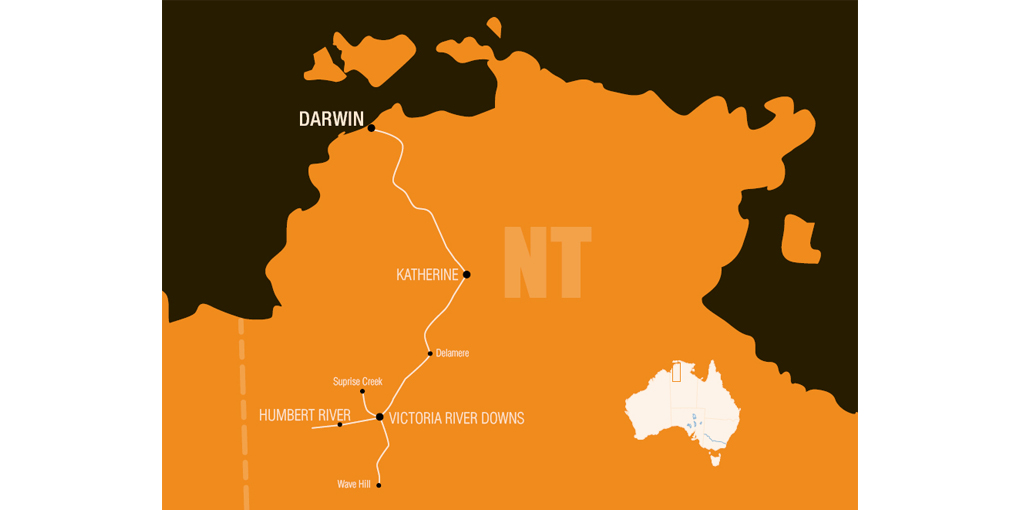 Map outlining the 1922 expedition route in the Northern Territory
Read more on the 1922 expedition
Return to

Top