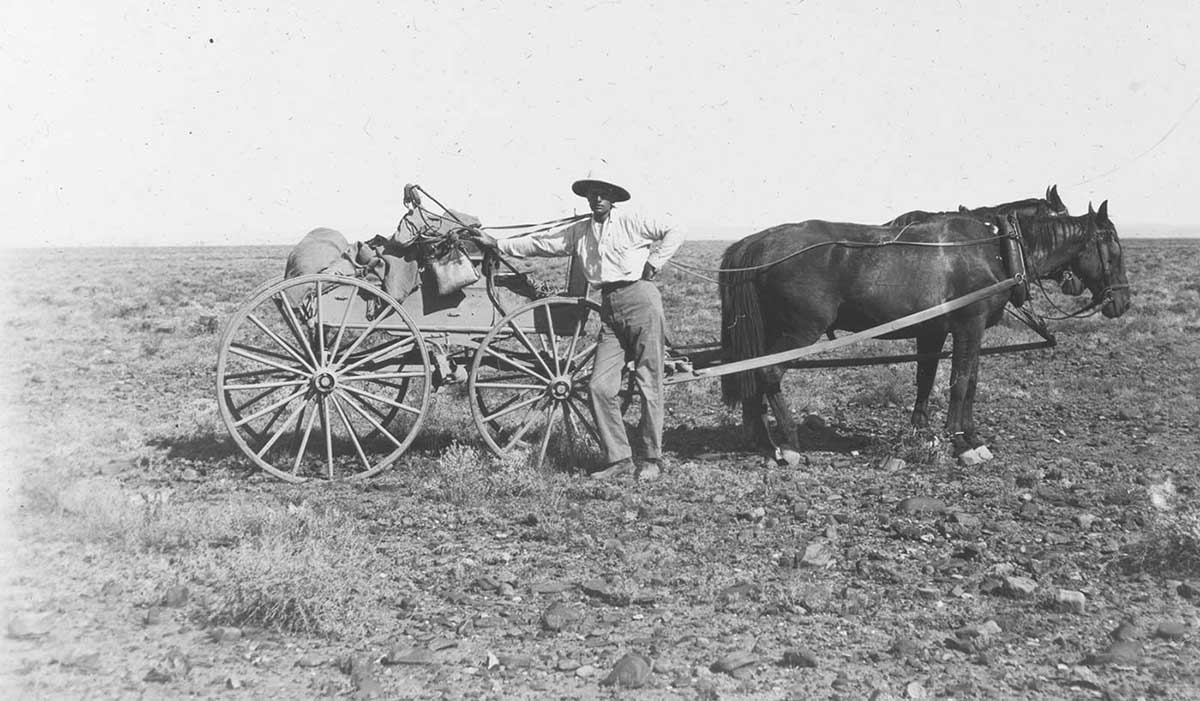 Herbert Basedow carried out six field trips to the Flinders Ranges region of South Australia between 1905 and about 1913.
His initial visits were primarily geological investigations on behalf of the South Australian Mines Department. Later trips may have been to continue his investigations of Aboriginal rock engravings that he had seen in the region.
Basedow was convinced the engravings were of some antiquity. However, as with all scientists and researchers of his time, he was hampered by the lack of direct dating techniques.
In 1914 he published an article describing the Flinders Ranges engravings. This was the first time these 'relics of the unique type of aboriginal art', as he called them, had been brought to the attention of the scientific world.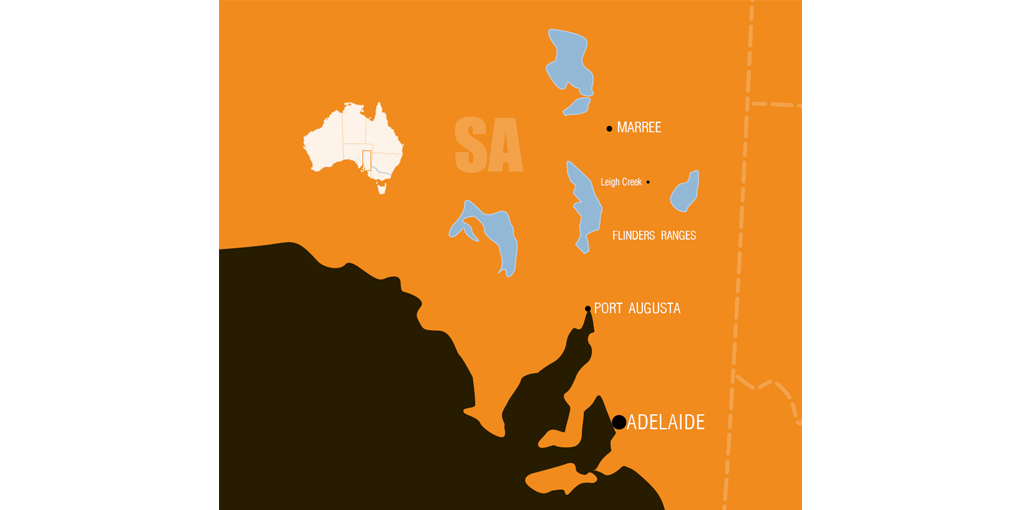 Map outlining expeditions through the Flinders Ranges region in South Australia between 1905 and about 1913
Read more on the Survey of the Flinders Ranges
Return to

Top