Herbert Basedow's first major expedition was a five-and-a-half-month exploration in north-west South Australia.
Funded by the South Australian Government, the expeditioners were searching for evidence of minerals in the Musgrave, Mann and Tomkinson ranges, and the region between Oodnadatta and Lake Torrens.
Larry Wells was the expedition leader, and Frank George was his second-in-command. Both were well-known explorers. The other members of the group were four prospectors (including Basedow), two camel drivers and three Aboriginal assistants. They departed Oodnadatta with 20 camels on 6 April 1903.
Basedow used two Kodak cameras on the trip: a pocket folding camera and a panorama camera. In his spare time he carried out ethnological and scientific research in a region largely unknown to science. Basedow later received the Tate Memorial medal for an article based on this work.
During the expedition Wells and Basedow became good friends. It was from Wells that Basedow learnt many of the bush skills that would serve him well on future expeditions.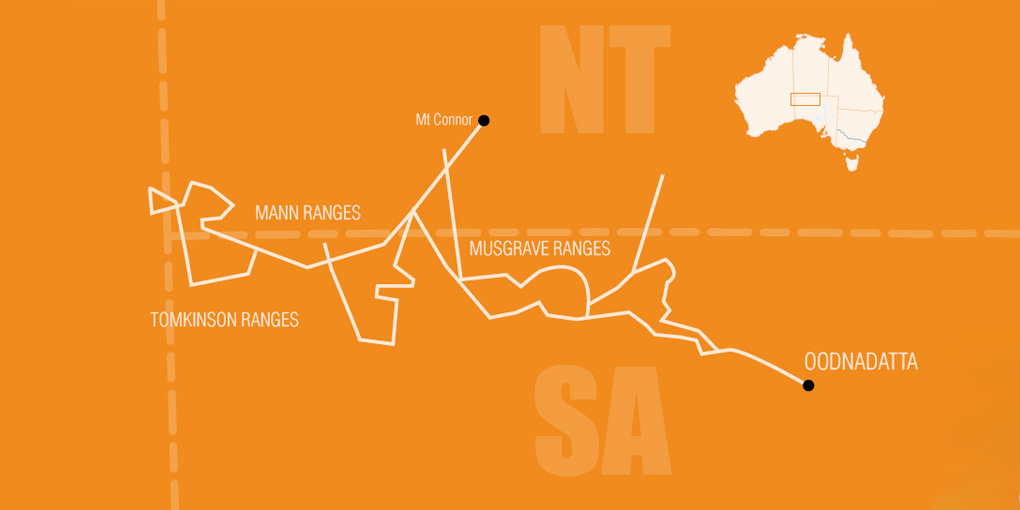 Map outlining the 1903 expedition route in north-west South Australia
Read more on the 1903 expedition
Return to

Top