On show in Canberra
Happy Birthday Play School: Celebrating 50 years
7 May to 24 July 2016. Costs apply.
ACO Virtual: Play with the band
9 May to 17 July 2016. Free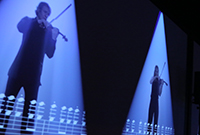 An interactive experience with a 360-degree virtual orchestra.
Kaninjaku: Stories from the Canning Stock Route
Until 28 August 2016. Free.

Artworks, objects and stories from the Canning Stock Route.
Permanent galleries
Open daily 9am to 5pm. Closed Christmas Day. Free.
Coming soon
A History of the World in 100 Objects
Opens September 2016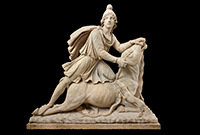 Treasured objects from the collection of the British Museum.
Travelling
One Road
Japan, National Museum of Ethnology, Osakafrom 9 June 2016
Freewheeling
Albury Library Museumfrom 28 May 2016
Governor Lachlan Macquarie
Sydney, Macquarie Group Limitedfrom 15 September 2014
Warakurna
Cowra, Cowra Regional Art Galleryfrom 25 June 2016