The Garden of Australian Dreams is a symbolic landscape – large sculptural forms within a body of water, a little grass and a few trees. Encircled by the Museum, it provides an opportunity for visitors to stop and relax as they contemplate an artistic exploration of 'place' and 'home'.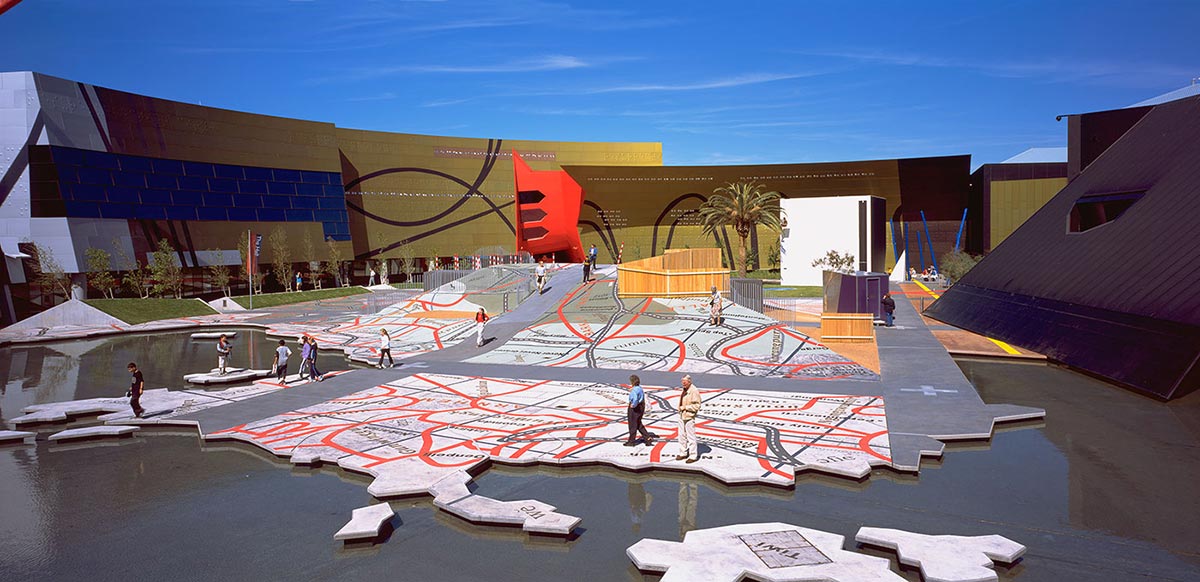 Garden of Australian Dreams
The design of the Garden of Australian Dreams is based on a slice of central Australia. A concrete surface depicts a highly coloured, stylised 'map' of the area; take one step and you travel the equivalent of 100 kilometres across the real landmass of the country.
The words on the undulating surface of the map identify place and country – 'home' is repeated in 100 different languages. The lines that crisscross the map include surveyors' reference marks, road maps, the dingo fence, and Indigenous nation and language boundaries.
Return to

Top