Australia's 29th Prime Minister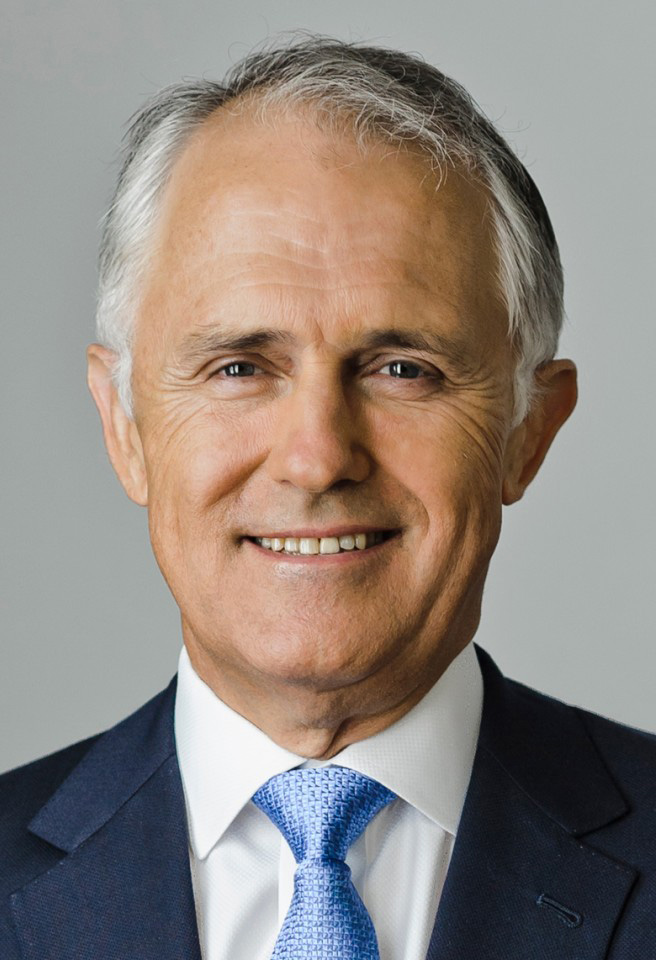 15 September 2015 to 24 August 2018
A former leader of the Liberal Party in opposition, Malcolm Turnbull became Australia's 29th prime minister after successfully challenging Tony Abbott in a leadership ballot in September 2015.
A Rhodes scholar, high profile lawyer and businessman, Turnbull was a staunch republican who was elected for the Sydney seat of Wentworth at the 2004 federal election.
He rose through the Liberal ranks and was opposition leader until he lost to challenger Tony Abbott in December 2009. Turnbull won the leadership back at another challenge in 2015.
In March 2016, Turnbull advised that if a bill for the reimplementation of the Australian Building and Construction Commission were rejected a third time by the Senate, he would advise the Governor-General to call a double dissolution of Parliament.
Delivery of the Budget was brought forward, and the government was subsequently dissolved, with an election called for July 2016. Turnbull and the Liberal-National Party narrowly won the election, forming government with support from independent MPs.
A former Minister for Communications, Turnbull sought to focus on strengthening ties between business, science, and education, with a $1.1 billion 'Innovation Package' announced in 2015. He retained Abbott's hard line on national security, throwing support behind the bipartisan Operation Sovereign Borders.
In 2017, Turnbull put the question of same-sex marriage to a postal plebiscite, and positioned himself as a leader of the 'Yes' campaign. Same-sex marriage became legal in Australia from 9 January 2018.
Turnbull was replaced as Prime Minister by Scott Morrison after a leadership ballot on 24 August 2018.
Cartoon titled 'Baby Malcolm', by Paul Newman, 2007
An ink, watercolour and white pencil on paper political cartoon by Paul Newman. The image features Malcolm Turnbull in a bassinet on a blue background. He is depicted wearing a nappy and is holding a rattle. It is signed, 'Newman', in the bottom (proper) left corner and the bottom margin features the title reading, 'D/T GEN LAYO...
Return to

Top