Australia's 1st Prime Minister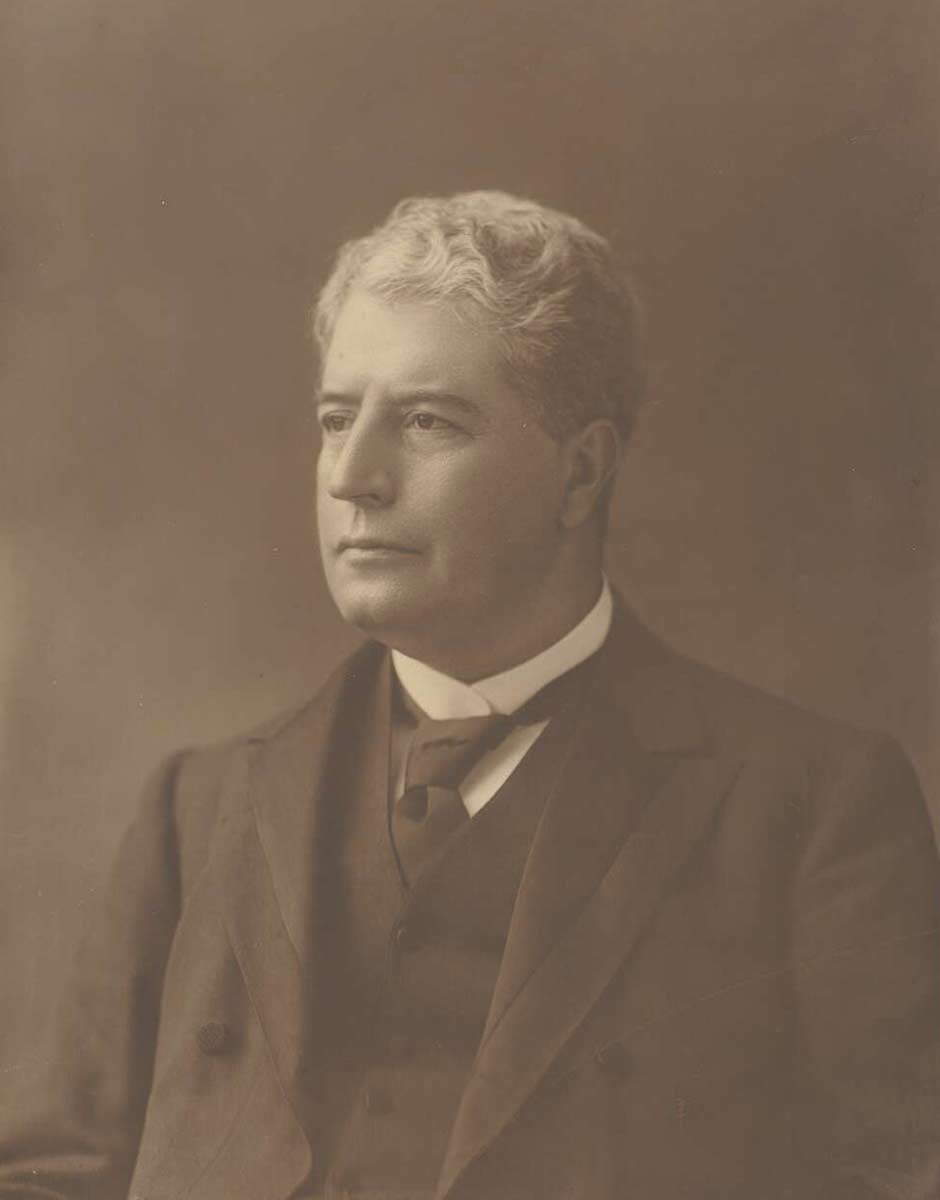 1 January 1901 to 24 September 1903
Edmund Barton became Australia's first Prime Minister on New Year's Day 1901, at a huge public ceremony in Centennial Park in Sydney.
Barton was certainly qualified for his new job. He had been a member of the Parliament of New South Wales for 20 years, and had served terms as Speaker of its Legislative Assembly, Attorney-General and Leader of the Opposition.
Barton had worked on Federation for 10 years, and became Australia's first Prime Minister because the supporters of Federation trusted him.
Barton's early years
Edmund Barton was born in Glebe, New South Wales, on 18 January 1849. He was one of the nine surviving children of William Barton and Mary Louise Whydah, English immigrants who arrived in Australia in 1827. William was a secretary and accountant for an agricultural company, and later became a stockbroker. Mary ran a school for girls.
Barton attended Fort Street School from 1856 to 1858, and then went to Sydney Grammar. He went on to the University of Sydney, from which he graduated with a Bachelor of Arts degree in 1868, and a Master of Arts in 1870.
He became a barrister in 1871 and set up a successful legal practice, joining the Sydney Mechanics Institute to learn the art of debating. He married Jane (Jeanie) Mason Ross in 1877, and together they had six children.
Australian Federation
6:06
Colonial politics
Barton entered New South Wales colonial politics in 1877, standing unsuccessfully as a candidate for the University seat in the Legislative Assembly, but winning the seat in 1879. He switched to the Wellington seat in 1880, then in 1882 to East Sydney, which he held until 1887.
Barton was an appointed member of the Legislative Council from 1887 to 1891, then regained East Sydney in 1891, held it until 1894, and lost it again. He became a member of the Legislative Council again from 1897 to 1898, and was then re-elected to the Legislative Assembly for Hastings-Macleay, which he represented from 1897 to 1899.
He held various positions while a member of colonial parliament, including Speaker of the Legislative Assembly 1883–87, Attorney-General 1889 and 1891–93, and Leader of the Opposition 1898–99.
Barton at federal conventions
Barton attended the Australasian Federal Convention in Sydney in March 1891 as a delegate for New South Wales, and was a member of the constitution committee.
The idea for a convention had sprung from a speech given at Tenterfield, New South Wales, on 24 October 1889 by Henry Parkes, the 'Father of Federation'. Parkes had called for a strong central federal parliament. The premiers' meeting in Melbourne in February 1890 discussed Parkes' proposals, and agreed to call a federal convention the following year.
At the first Federal Convention in March 1891, 46 delegates from all six Australian colonies and New Zealand met in Sydney and produced a draft constitution bill.
When Parkes lost government in October 1891 he asked Barton, by now a convinced federalist, to take over the leadership of the federal movement. Barton worked tirelessly to promote federation through the formation of local branches of the Australasian Federal Leagues. From 1893 to 1897 he addressed 300 meetings in New South Wales.
In January 1895 the premiers met in Hobart. They agreed that enabling acts should be passed in colonial parliaments to allow for popular election of delegates, and for a referendum to approve a draft constitution. Barton topped the New South Wales poll to elect delegates to the second Federal Convention, gaining 75 per cent of the total votes.
When the second Federal Convention began in March 1897 it appointed Barton Leader of the Convention, Chairman of the Constitutional Committee and Chairman of the Drafting Subcommittee.
Garnering support
Barton and his supporters conducted a vigorous pro-federation campaign preceding the June 1898 referendum on federation. The constitution was accepted by the required majority in South Australia, Tasmania and Victoria, but not in New South Wales.
At the New South Wales election in July 1898, dominated by the federation issue, Barton won the seat of Hastings-Macleay and thus returned to the Legislative Assembly. In September 1898 he replaced the anti-federationist, William Lyne, as Opposition Leader.
The Premier, George Houston Reid, and Barton worked together to promote the federal cause to the New South Wales electorate. From April to July 1899 a second referendum on federation was conducted in New South Wales, South Australia, Tasmania and Victoria, each of which accepted an amended constitution by a larger majority than in June 1898. On 2 September that year, Queensland, voting for the first time, approved the bill.
Barton led the Australian delegation to London in early 1900 to negotiate amendments to the Constitution Bill the UK Government desired, and to oversee the safe passage of the Bill through the UK parliament.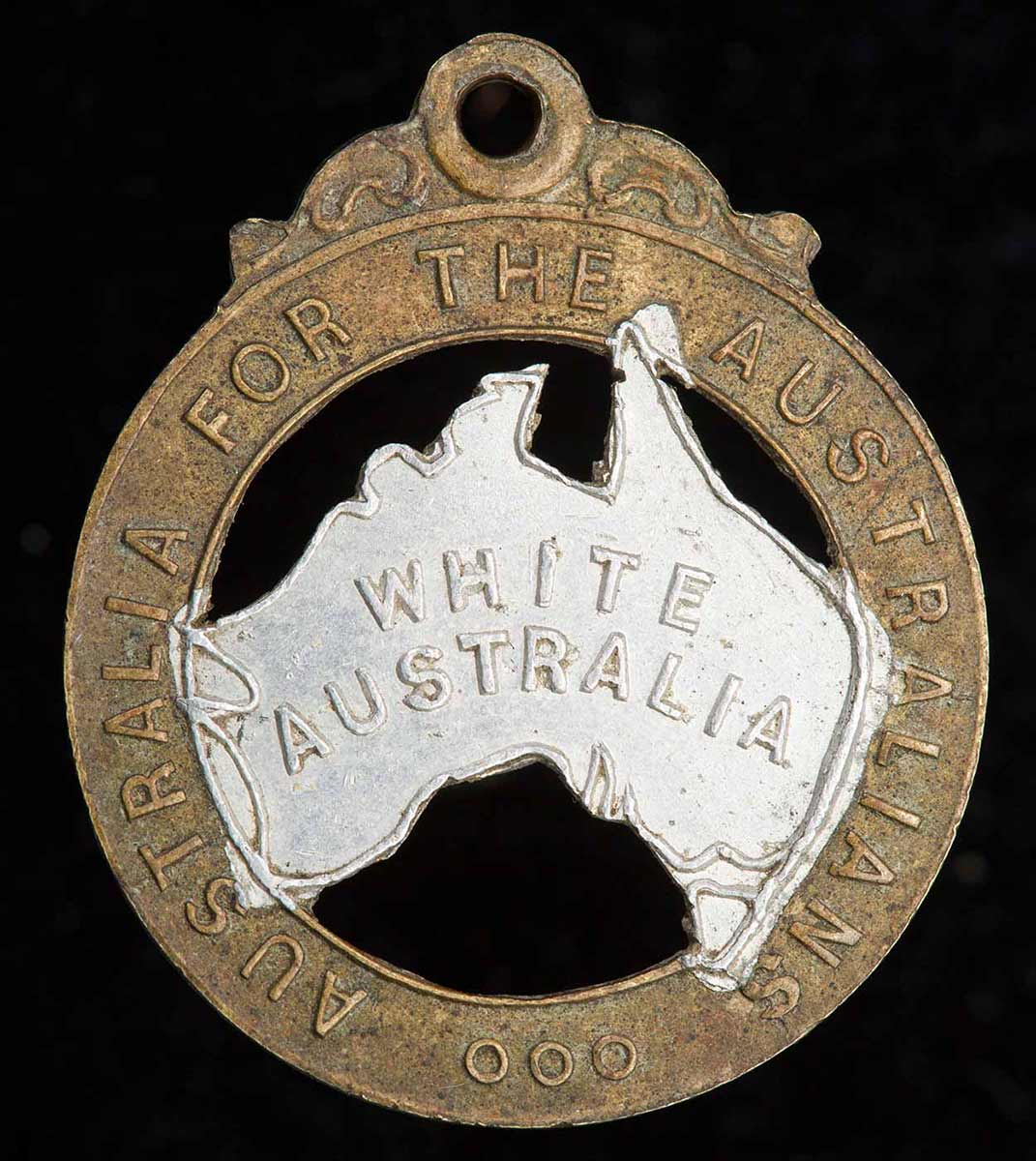 Barton and Federation
On 9 July 1900 Queen Victoria gave Royal Assent to the Act to constitute the Commonwealth of Australia.
On 18 July 1900 Lord Hopetoun, former governor of Victoria (1889–95), was named as inaugural Governor-General of Australia.
Lord Hopetoun arrived in Australia on 15 December 1900, and on 19 December he commissioned New South Wales Premier, William Lyne, to form a federal ministry.
His reason for choosing Lyne was his position as the premier of a 'senior' colony. Lyne, however, was a strong opponent of federation and no leading federationist would join a government he led.
Lyne then advised Hopetoun to commission Barton, who formed the ministry. The ministry (including Lyne in the Home Affairs portfolio) was announced on 30 December.
Prime Minister Edmund Barton
Governor-General Lord Hopetoun commissioned Barton as Australia's first Prime Minister on 31 December 1900.
On 1 January 1901 Lord Hopetoun proclaimed the Commonwealth of Australia as a federation of New South Wales, Victoria, South Australia, Queensland, Tasmania and Western Australia (these former colonies are now called states), and swore in Barton's ministry at a huge public Commonwealth inauguration ceremony in Centennial Park, Sydney. A choir of 10,000 sang 'Advance Australia Fair', which in 1977 became Australia's national anthem.
Barton gained electoral confirmation of his appointment as Prime Minister when his Protectionists won more seats than either of the other main groupings, Free Traders and Labor, at the first general election on 29–30 March 1901. Barton won the seat of Hunter, New South Wales, and became Minister for External Affairs as well as Prime Minister.
On 9 May 1901 the Duke of York (later King George V) opened the Commonwealth Parliament in the Exhibition Building, Melbourne, which became the interim capital. (Federal Parliament subsequently met in Victoria's state Parliament House.) FW Holder, former Premier of South Australia, was elected the first Speaker of the House of Representatives.
The first budget was presented to federal parliament by the Treasurer, George Turner, on 8 October 1901. The Judiciary Act of Australia became law on 25 August 1903, providing for the establishment of the High Court of Australia, which Barton would later join.
Barton remained Prime Minister for two years and 10 months.
Australian flag
Following a competition for the design of a national flag, for which 32,823 entries were submitted, a flag including elements from the five winning entries was chosen. It was flown officially as the Australian flag for the first time, over the Exhibition Building in Melbourne, on 3 September 1901.
Barton's White Australia policy
Among the first Acts of Barton's government in 1901 was legislation to restrict immigration, thus instituting the White Australia policy.
The Commonwealth Franchise Act 1902 established uniform federal franchise. This gave the vote to adult British subjects resident in Australia for at least six months, but excluded Aboriginal and Torres Strait Islander people, and African and Asian immigrants.
Barton's time in the judiciary
Barton resigned as Prime Minister on 24 September 1903 to become a foundation member of the newly established High Court of Australia. He was one of two judges serving with the inaugural Chief Justice SW Griffith.
Barton served on the High Court for over 16 years, until his death on 7 January 1920 at Medlow Bath, New South Wales.
Legislation passed under Barton
The legislative task of the first parliament was to establish a Commonwealth administration. Parliament passed 59 of the 84 bills introduced by the Barton government, including 21 money (appropriation and supply) bills. Other important legislation included:
Acts Interpretation Act 1901 which set out standards and conventions for drafting all subsequent bills
Audit Act 1901 provided for supervision of government spending and reporting to Parliament
Customs Act 1901 and Excise Act 1901 which were revenue-raising Acts
Judiciary Act 1903 to set up the High Court.
Defence Act 1903 to establish control of military and naval forces.
Immigration Restriction Act 1901 to implement the White Australia policy.
Return to

Top