Australia's 6th Prime Minister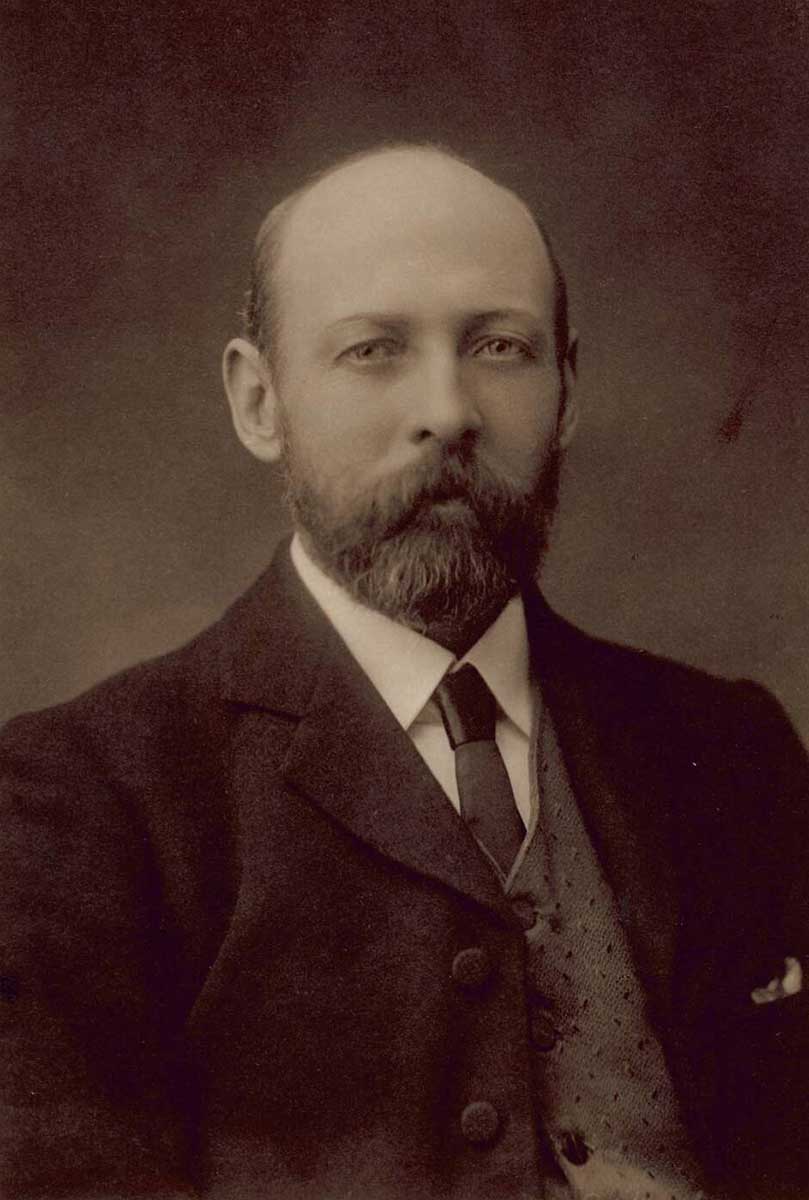 24 June 1913 to 17 September 1914
When Joseph Cook was first involved in politics in the 1890s, he was a member of the Labor Party. However, during his career as a politician he served as a member of several different political parties.
When he became Australia's sixth prime minister in 1913, he was the first prime minister to lead a Liberal party government.
Cook was Prime Minister until September 1914 and later served as a minister in Billy Hughes' Nationalist government.
Cook's beginnings
Joseph Cook was born on 7 December 1860 at Silverdale, Staffordshire, England. He was one of five children of William Cooke and Margaret Fletcher.
Cook began work at the age of nine as a pit boy in the Staffordshire coalmines. Although he had no formal schooling to begin with, he later studied bookkeeping at night and during his work lunch breaks, and learnt debating at a local club.
When Cook migrated to Australia in 1885, he worked in collieries at Lithgow, New South Wales. He married Mary Turner, and they had eight children.
Cook and New South Wales politics
In June 1891 Cook was elected to the New South Wales Legislative Assembly as the Labor candidate for the seat of Hartley. At this election, 36 Labor members were elected to the New South Wales Legislative Assembly, holding the balance of power between Henry Parkes' 47 Free Traders and George Richard Dibbs' 51 Protectionists.
At the annual general conference of the Labor Electoral League (the forerunner of the Labor Party) in 1893, the party divided over the debate between the respective merits of free trade and protection. Cook was chosen as leader of the free trade faction.
Cook quit Labor after the party's next annual conference in March 1894, which established the caucus solidarity principle (where members of the parliamentary Labor Party are pledged to support in parliament decisions taken by party meeting in caucus). Cook refused to be bound in this way and left the party, taking with him a group of supporters.
Cook held his seat through the general elections of 1894 and 1898, serving as a minister in the government led by George Reid from July 1894 until September 1899, when the Reid government lost power. Cook resigned to enter federal politics at Federation in 1901.
Cook's entry into federal politics
Cook won the seat of Parramatta at the first federal general election on 29 March 1901, and held the seat through the next six general elections. He held a number of party leadership positions during his 20 years in federal parliament.
He was Deputy Leader of the Free Trade group from 1904 to 1908, then succeeded George Reid as its leader in 1908. He was Minister for Defence from June 1909 to April 1910 in Alfred Deakin's Fusion government, and Deputy Leader of the Opposition (the Liberal Party) under Alfred Deakin from 1910 to 1913.
Cook succeeded Deakin as leader of the Liberal Party in 1913.
Prime Minister Joseph Cook
Cook became Prime Minister following the general election on 31 May 1913. He led the Liberal Party to victory with a one-seat majority in the House of Representatives but he failed to win control of the Senate. He took up office as Prime Minister on 24 June 1913, and also served as Minister for Home Affairs from this date.
On 8 June 1914 Cook sought and obtained a double dissolution of parliament from Governor-General RC Munro-Ferguson, after the Senate had twice refused to pass the Government Preference Prohibition Bill.
Before the election was held (on 5 August 1914), the United Kingdom declared war and over the next five years the First World War and its aftermath were the all-consuming political issues in Australian politics.
The general election held on 5 September 1914 resulted in a strong win for Labor, which gained control of both Houses of federal parliament. Cook's term as Prime Minister ended formally on 17 September when Andrew Fisher took office.
Cook's later political life
In opposition from September 1914, Cook and his Liberal Party fully supported the war policies of Fisher's, and subsequently William Hughes', Labor governments.
In the aftermath of the conscription referendum of October 1916, Cook brought the Liberal Party into a merger with Prime Minister Hughes' National Labor group, forming the Nationalist Party on 7 February 1917. Cook became Deputy Prime Minister under Hughes, and also took on the Navy portfolio.
At the general election on 5 May 1917 the new party under Hughes and Cook won with a majority in both Houses.
In April 1918 Cook travelled to the UK with Hughes to participate in the Imperial Conference, and then joined the Australian delegation under Hughes at the Versailles Peace Conference in 1919.
After his return to Australia, Cook became Treasurer in July 1920, and served in this portfolio until quitting parliament in November 1921. He also served as Acting Prime Minister from April to September 1921.
Cook's life beyond politics
Cook resigned from parliament on 11 November 1921 to take up an appointment as Australian High Commissioner in London. He retained this position until his retirement on 10 May 1927. He returned to Sydney and lived there until his death on 30 July 1947.
Legislation passed under Cook
Few bills were passed during the period in office of Joseph Cook. Those that were included the:
Committee of Public Accounts Act 1913 to set up a parliamentary joint committee to investigate and report on government expenditure and the need for and progress on construction of public works
Norfolk Island Act 1913, transferring Norfolk Island from British to Australian control.
Return to

Top