Australia's 30th Prime Minister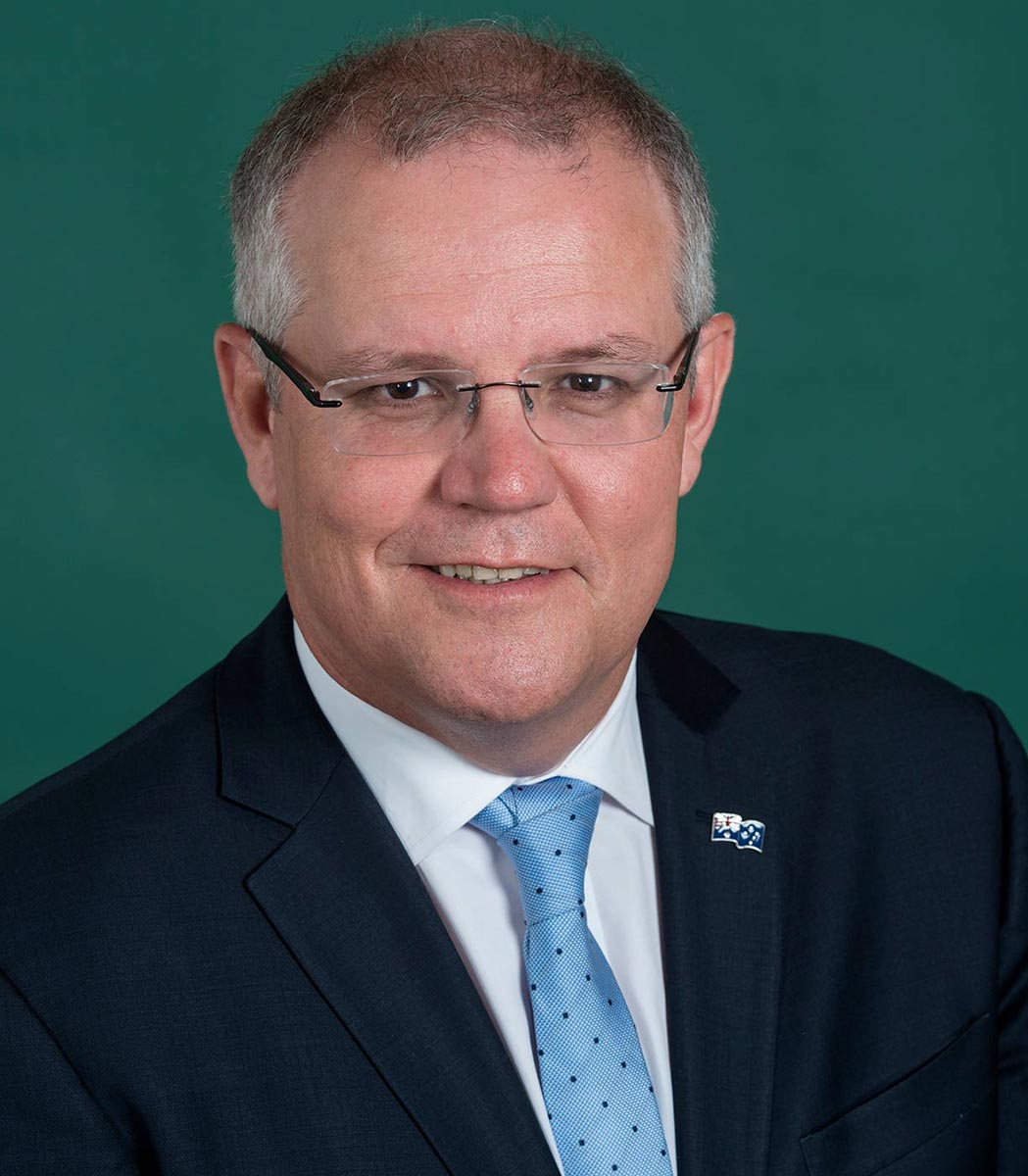 24 August 2018 to 23 May 2022
Former Treasurer Scott John Morrison replaced Malcolm Turnbull as the Prime Minister after a leadership ballot on 24 August 2018. He was Australia's 30th Prime Minister.
Morrison's entry into federal politics
Formerly from the tourism sector, Morrison moved to New Zealand in 1988 to become director of the Office of Tourism and Sport where he was involved with creating the long-running '100% Pure New Zealand' campaign.
In 2000 Morrison returned to Australia to become state director of the New South Wales Liberal Party.
In 2004 Morrison left the Liberal Party to take up the inaugural managing director's position at Tourism Australia, which had been established by the Howard government. In this role Morrison approved the contentious 'So where the bloody hell are you?' advertising campaign. He lost this position in 2006.
Morrison was first elected as the federal member for Cook in 2007, and subsequently held three senior Cabinet portfolios – Treasury, Social Services, and Immigration and Border Protection.
As Minister for Immigration and Border Protection he was responsible for implementing Operation Sovereign Borders, the Abbott government's controversial strategy aimed at stopping unauthorised boats from entering Australian waters, and for indefinitely detaining asylum seekers on remote foreign islands.
Return to

Top