This piece is a response to the many stories of immigration to Australia from parts of Asia, as a wonderful aspect of modern Australian life.
Ðàn Tre
A bamboo musical instrument crafted by Vietnamese migrant Minh Tam Nguyen and how it inspired the Grigoryan Brothers composition. Courtesy ABC Classic
The composition draws on elements of Vietnamese folk melodies from central Vietnam that the brothers believe could have been played on the đàn tre. It combines sounds from Asia and the Western world to embody the instrument's ability to play music from both geographic regions.
The piece reflects the movement and act of Minh Tam Nguyen leaving his birth country and arriving in Australia in search of a new life.
Minh Tam Nguyen's đàn tre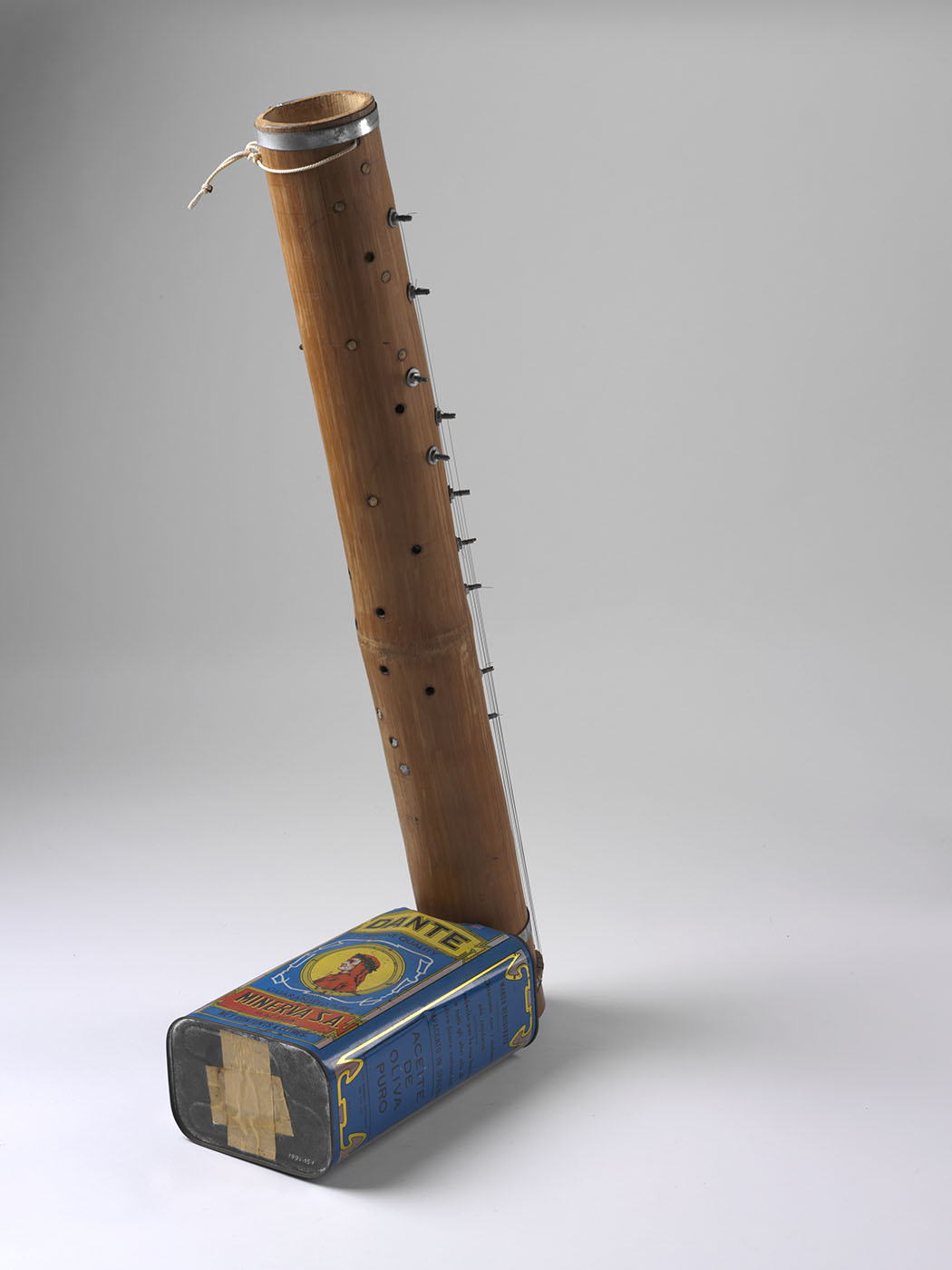 Minh Tam Nguyen's đàn tre, or 'bamboo musical instrument', stands almost a metre high. Its 23 wire strings are attached to a bamboo tube, with an old olive oil tin as a resonator. It is based on an instrument Nguyen invented in 1976 while a prisoner of war in the 're-education' camps of the People's Liberation Armed Forces, or Vietcong, in central Vietnam.
Nguyen brought the đàn tre with him when he and his son came to Australia in 1982. Playing it connected him to the family he had to leave behind, and helped him cope with loneliness. In 1990 Nguyen's mother, wife and 3 other children made it to Australia too. Reunited with his family, Nguyen finally felt able to part with the đàn tre.
The đàn tre can be used to play both Asian and European music. It combines features from Vietnamese bamboo zithers and Western instruments like the guitar.
Return to

Top