21 April to 10 October 2021 | Studio Gallery
The Trevor Kennedy Collection: Highlights is an exhibition of 500 stunning artworks, furniture, jewellery and ceramics.
Discover stories of colonial life and society and defining moments in our history, including Federation, the discovery of gold and great sporting feats. Learn about Australian craft and design and the artisans who created a new, exciting Australian style.
Trevor Kennedy Collection
4:50
Explore more on the Kennedy Collection highlights
An extraordinary collection
Read Senior Curator Sophie Jensen's reflections on the Trevor Kennedy Collection – the story behind Trevor's inspired collecting and a curator's delight at exploring his Kent Street museum.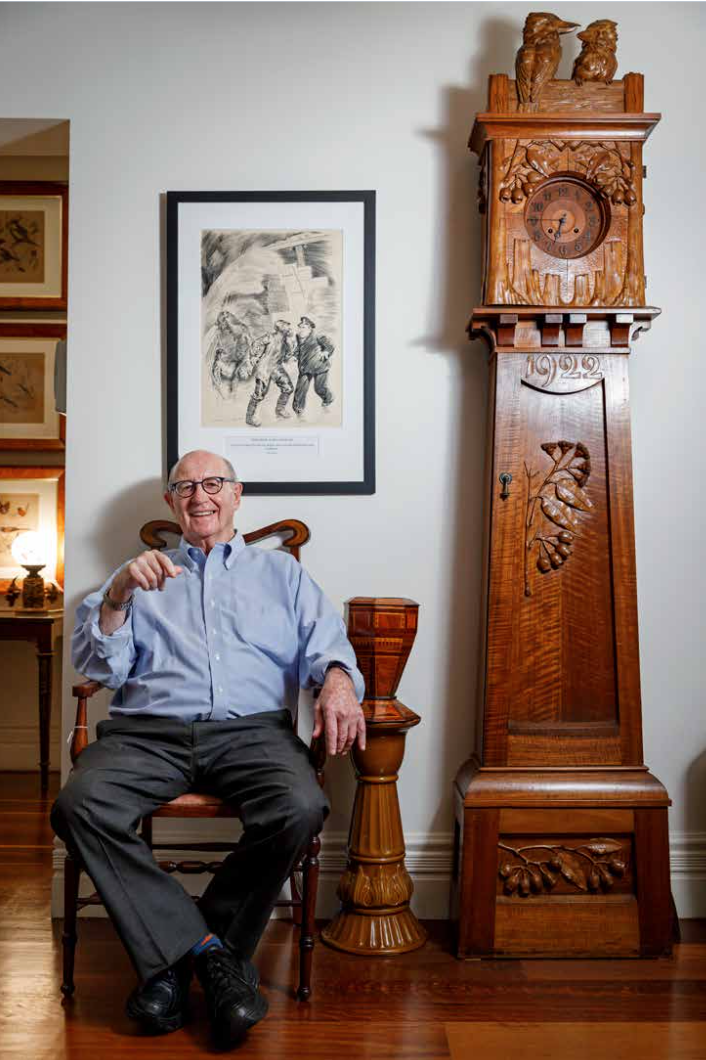 The Trevor Kennedy Collection: Highlights exhibition comes from the Museum's largest and most significant acquisition to date.
The National Museum of Australia thanks Trevor and Christina Kennedy and their family for their generosity, time and support.
Trevor Kennedy:
'I'm pleased that my collection has finally found a new home at the National Museum of Australia and that such a large portion of my collection can largely stay together, retaining its character and integrity.'
'My hope is that these treasures will be seen and appreciated by generations of Australians across the country, giving them the opportunity to explore and better understand our nation's remarkable history, the quality and traditions of Australian craftsmanship and design and through this the character unique to this nation.'
Digitised records for the 500 objects on show in the exhibition will be live on the Museum's website by June 2021.
Return to

Top