29 November 2021
The Council and staff of the National Museum of Australia have been greatly saddened by the passing of Trevor Kennedy.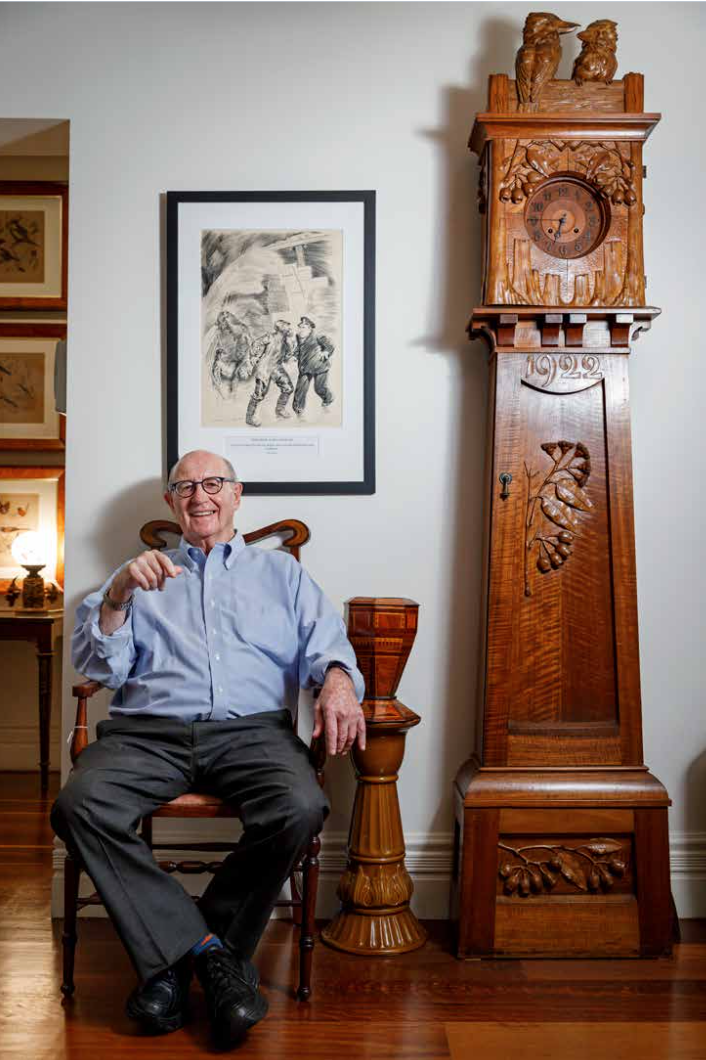 Trevor Kennedy was a great friend and supporter of Australia's museum community – and most particularly of the National Museum of Australia.
Mr Kennedy made a lasting contribution to the nation through his remarkable career as a journalist, businessman and media executive. While Mr Kennedy's business career was high profile and public in nature it was his personal, lifelong passion for Australian history that led him to develop Australia's largest and most significant private collection of Australiana.
What began as an amusement grew to immense proportions and Mr Kennedy created his own private museum in Kent Street, Sydney. This extraordinary building overflowed with objects of every description. Mr Kennedy's collection was one filled with riches and treasures.
It contained sparkling jewels, objects of rare beauty, items of curiosity and wonder, and priceless artefacts of Australian historical interest. It was a unique creation of a man with a tremendous vision.
In 2020 the National Museum of Australia made its most significant acquisition to date, purchasing over 800 items from Mr Kennedy's magnificent collection. In an unprecedented act of generosity Mr Kennedy proceeded to donate over 4,000 further objects. This donation ensured that the integrity of his collection would be retained into the future.
National Museum director Dr Mathew Trinca paid tribute to Mr Kennedy.
'We're deeply saddened at the passing of Mr Kennedy who was both a great friend of the Museum and devotee of Australian history – reflected in his unique collection of Australian artefacts and decorative arts which now sit at the heart of the Museum's National Historical Collection,' said Dr Trinca.
'The extraordinary Trevor Kennedy Collection stands as a lasting legacy to Mr Kennedy's passion and vision and is guaranteed to delight all Australians into the future.'
The thoughts of all of us at the National Museum of Australia are with the Kennedy family at this difficult time.
Return to

Top