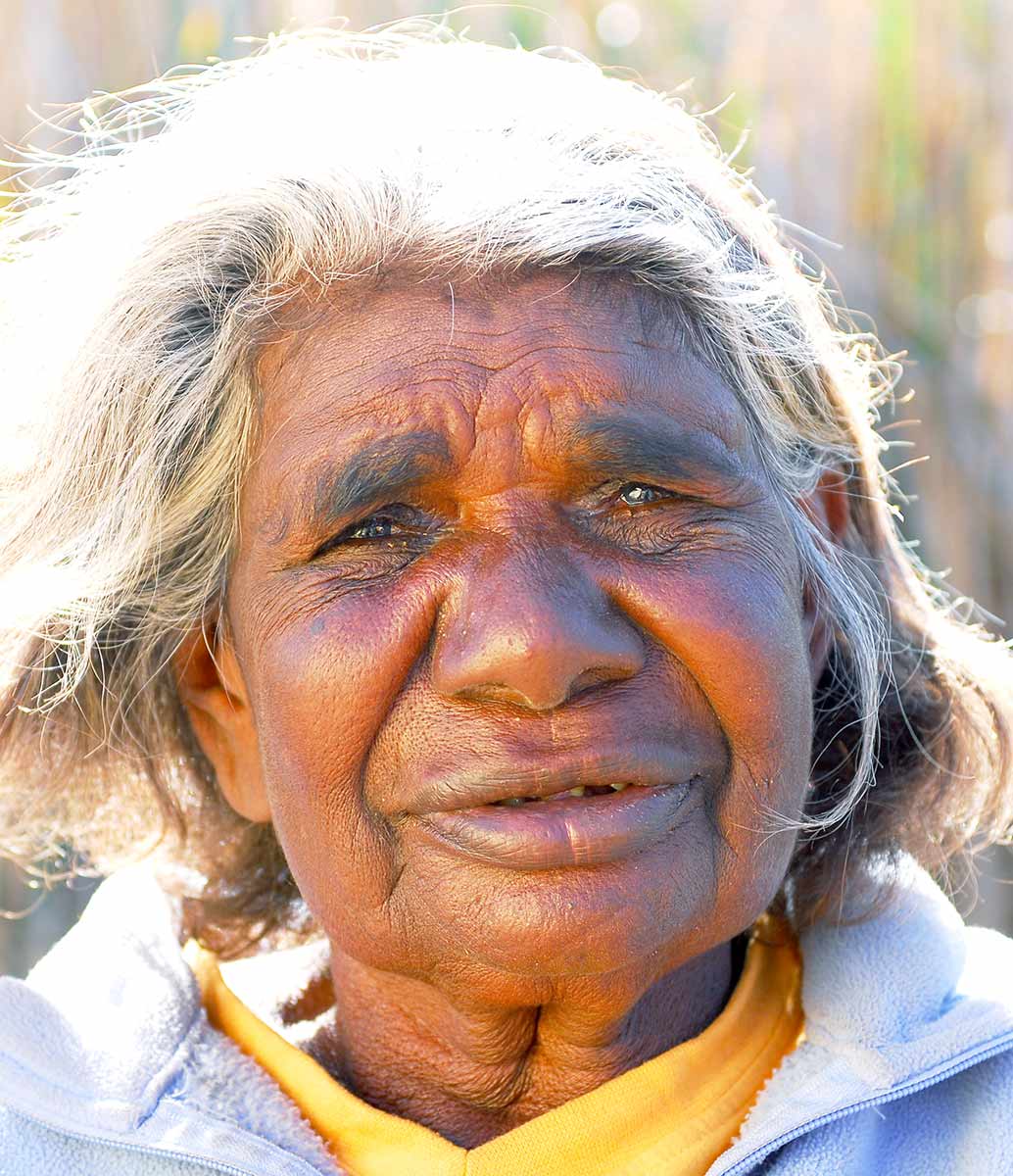 born about 1940s, Manyjilyjarra language group, Jangala skin group, Punmu community, Martumili Artists
Yikartu was born at Lalyipuka, north of Wirnpa in Juwaliny Country.
While travelling across this Country, her family came across the strange tracks of a vehicle. It turned out to belong to a missionary and 2 Martu men from the La Grange mission at Bidyadanga.
They gave the family some food and later returned to bring the family back to the mission, where Yikartu was reunited with close family members.
Explore more on Yiwarra Kuju
Return to

Top