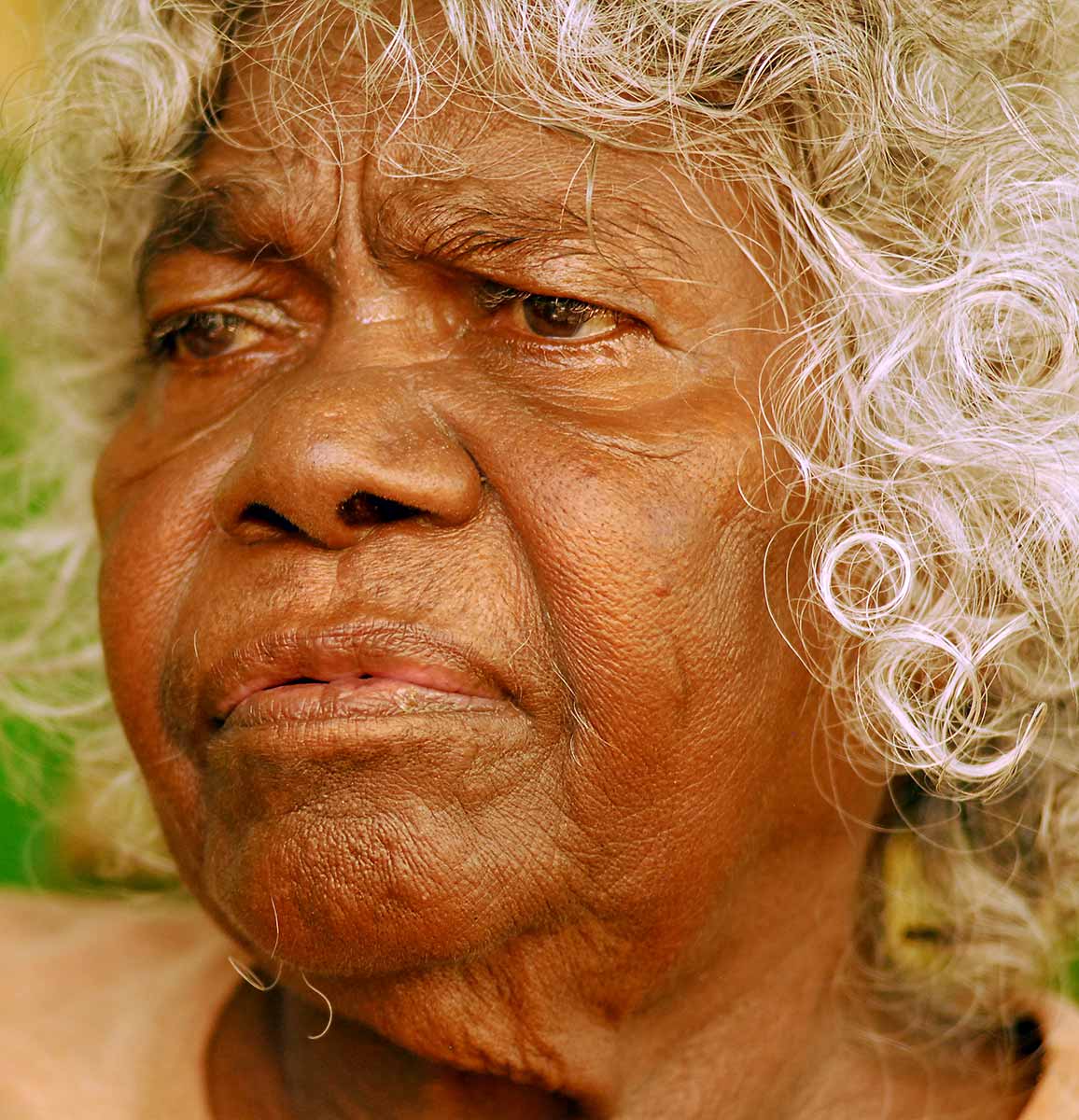 born about 1933, Walmajarri, Juwaliny language groups, Nakarra skin group, Fitzroy Crossing, Mangkaja Arts
Jukuna was born at Kurntumangujarti. While still a young girl, she fell in love with Kurrapa Peter Skipper and left the desert with him, travelling north to the station Country.
In the 1960s the couple moved to Fitzroy Crossing, where they began attending adult education classes in the 1980s. Jukuna wrote a Walmajarri-language account of her life for the book Two Sisters.
Explore more on Yiwarra Kuju
Return to

Top