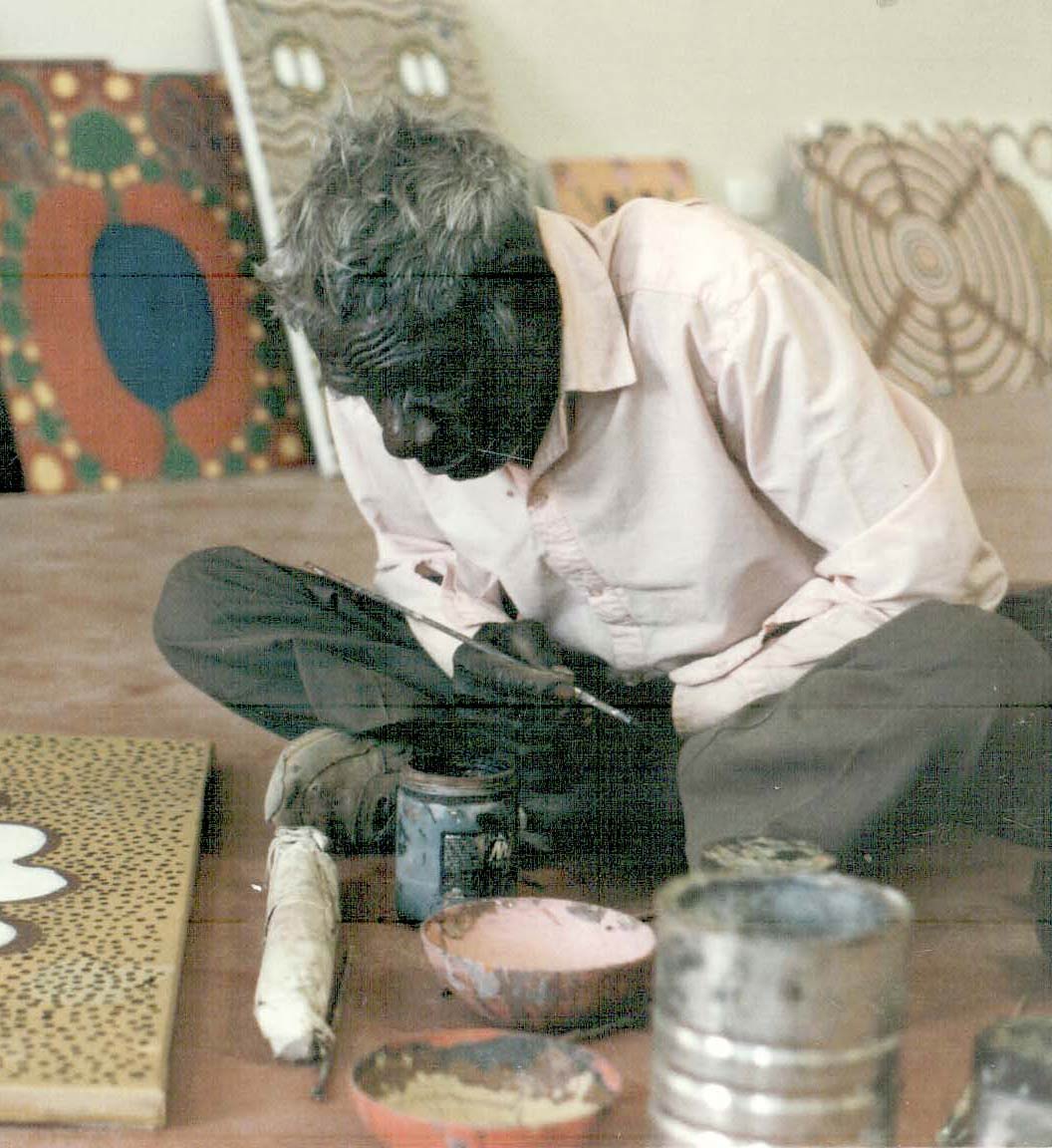 about 1923 to 1995, Wangkajunga language group, Jangkarti skin group, Fitzroy Crossing, Mangkaja Arts
Jarinyanu grew up with his brother, Ngilpirr Spider Snell, at Kurtal. Both young men left the desert in the 1940s to work on the stations. For a time, Jarinyanu also worked as a drover on the stock route.
In the late 1960s he began carving artefacts, and by the 1980s he had begun to paint striking figurative works, which often fused elements of traditional desert and Christian iconographies.
Explore more on Yiwarra Kuju
Return to

Top