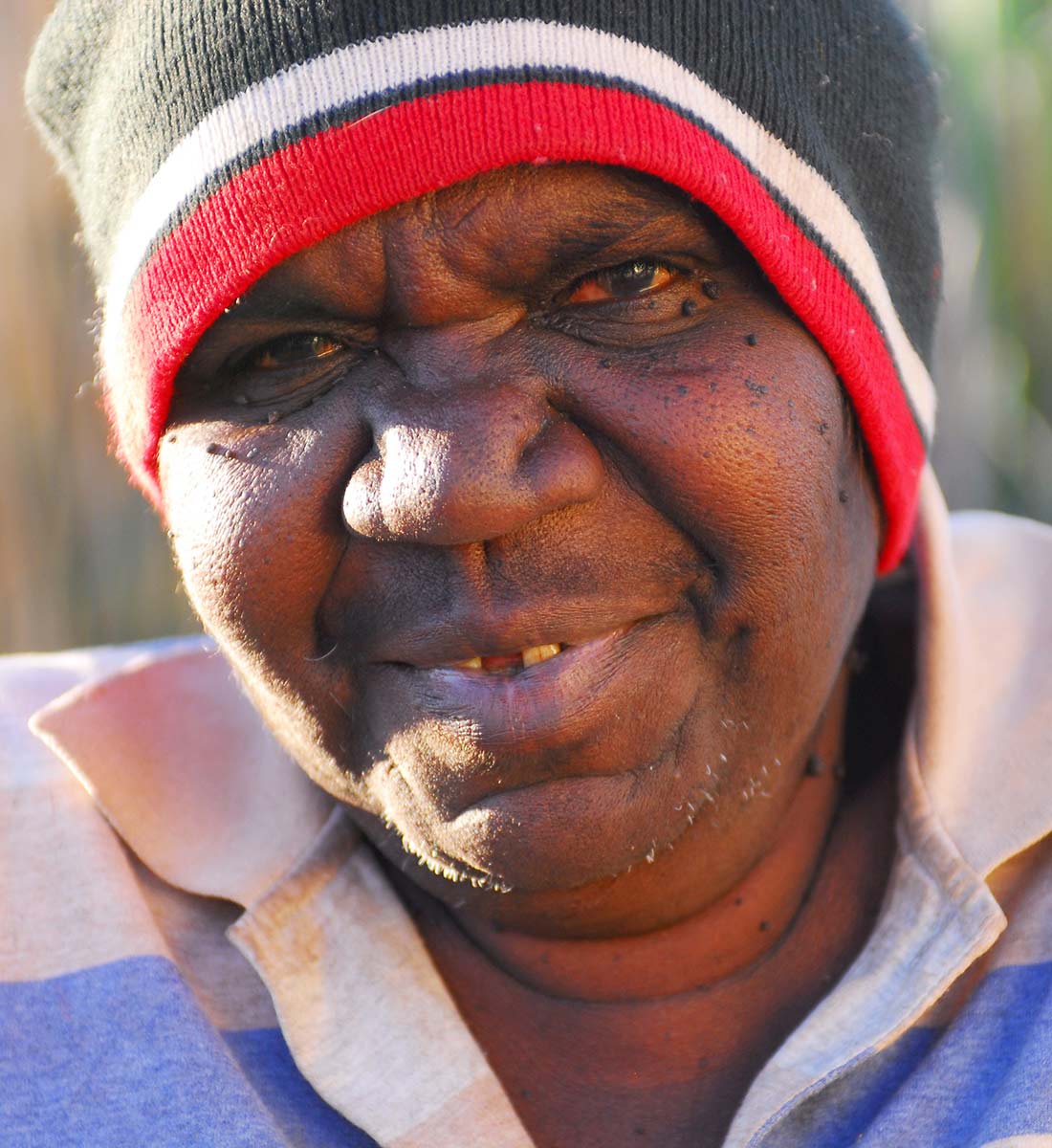 born 1958, Kukatja language group, Nungurrayi skin group, Balgo community, Warlayirti Artists
Born at Tjumuntura, near the old Balgo mission, Jane is the eldest of Eubena (Yupinya) Nampitjin's surviving daughters.
Jane learned from her mother the stories of her Country and the ways of painting it. She is an active artist in her own right and more than once has been elected chairperson of Warlayirti Artists.
Explore more on Yiwarra Kuju
Return to

Top