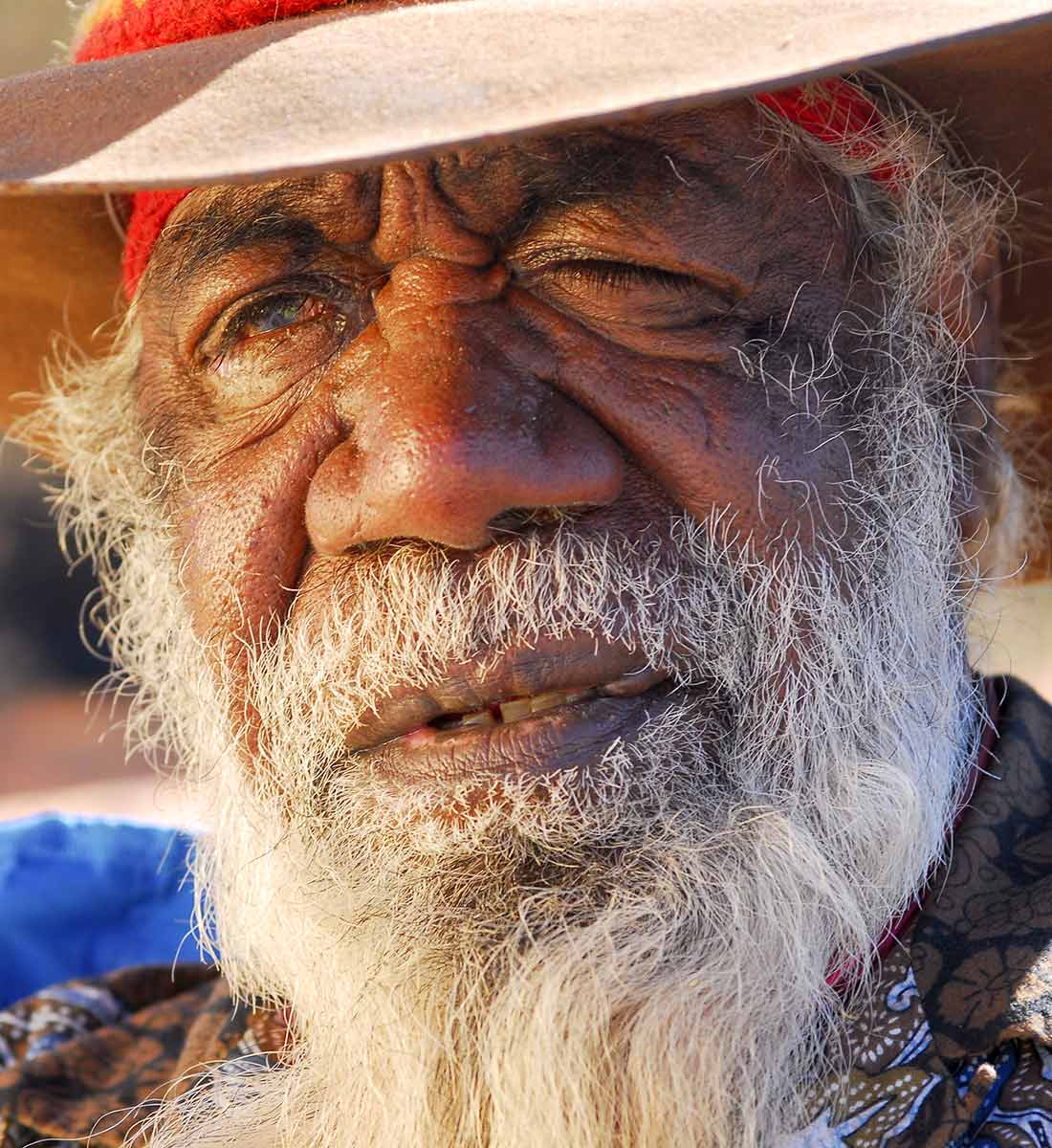 about 1948 to 2008, Manyjilyjarra language group, Panaka skin group, Kunawarritji community, Martumili Artists
I got pick up droving day back in 1959. I got pick up in Well 25. I went on a camel all the way down to Billiluna and I grow up in that place. I was only 13 when they pick me up.
Born near Lake Disappointment, Jeffrey James walked the desert before travelling north with drovers to Billiluna and then Balgo mission. He later returned to Billiluna where he worked as a stockman and drover.
He travelled widely in the Pilbara, Kimberley and Central Australia. In 1983 he established Kunawarritji community.
Explore more on Yiwarra Kuju
Return to

Top