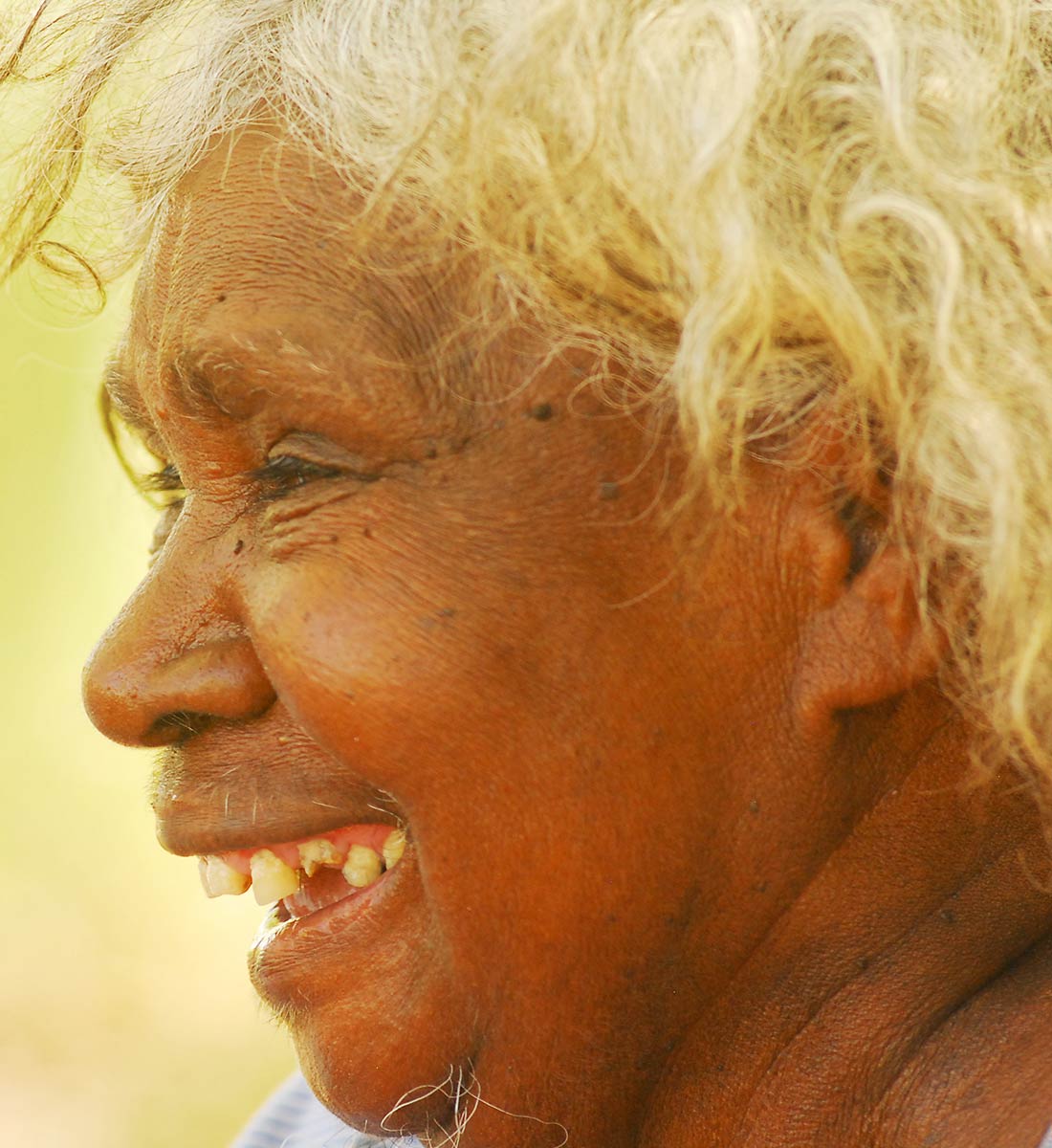 born about 1940s, Wangkajunga language group, Nakarra skin group, Ngumpan community, Ngurra Artists
My father said, 'I'm not giving you my kids. You might take them to another place far away from here'.
Milkujung was born near Paruku. When the priest at old Balgo mission attempted to put Milkujung and her sister into school, their father fled with them to Kurungal (Christmas Creek station).
There Milkujung married Majarrka boss, Wirrali Jimmy James, and raised a family. Today she is a respected law woman in her community.
Explore more on Yiwarra Kuju
Return to

Top