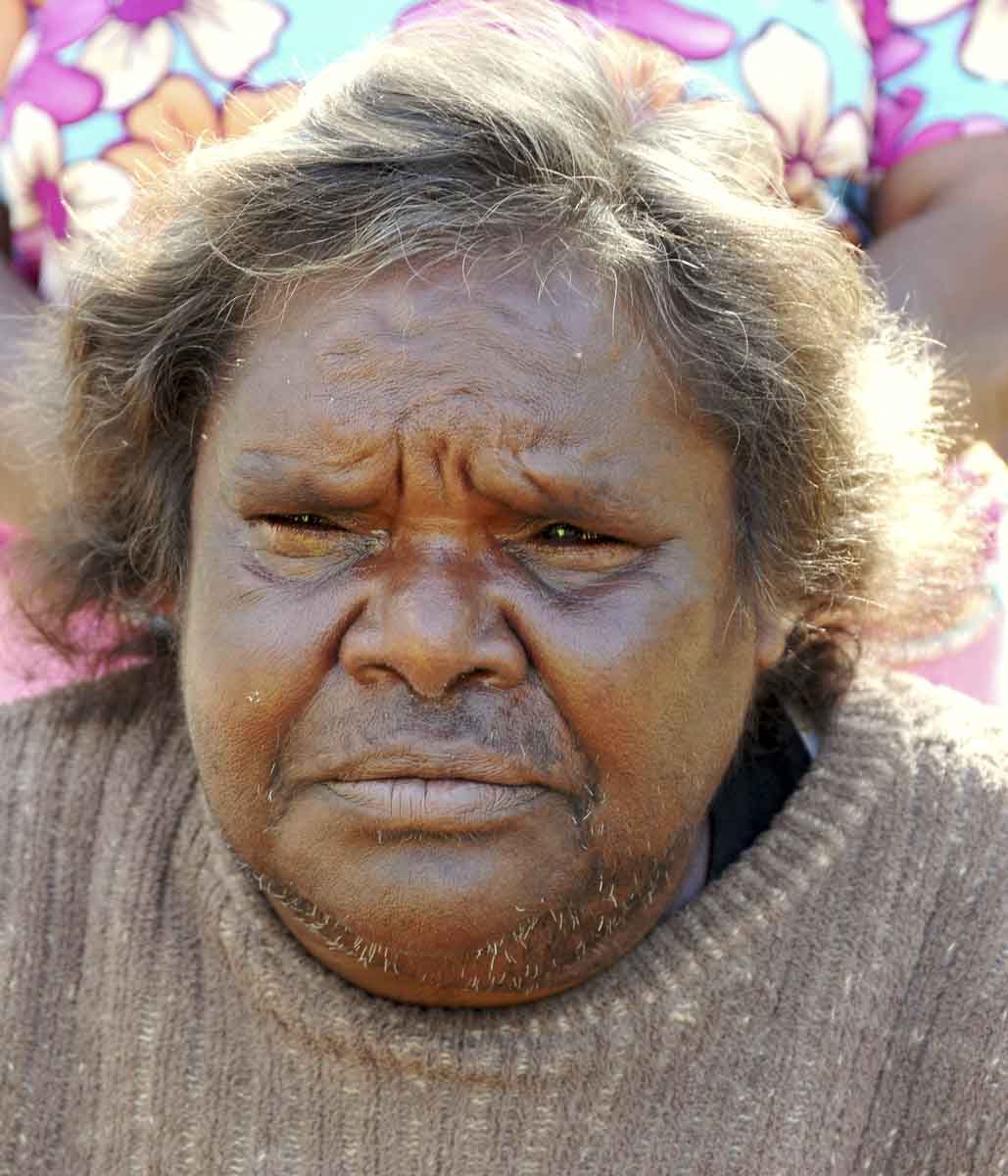 born about 1940, Manyjilyjarra language group, Purungu skin group, Wiluna, Tjukurba Gallery
Sheila grew up around Mungarlu and her family was one of the first to walk south into Wiluna. After stealing a watermelon from one of the stations, the family successfully evaded a police tracker.
In Wiluna, Sheila married Friday Jones and had three daughters. She began painting at Ullalla station, with her niece, Georgia Brown, in about 2003.
Explore more on Yiwarra Kuju
Return to

Top