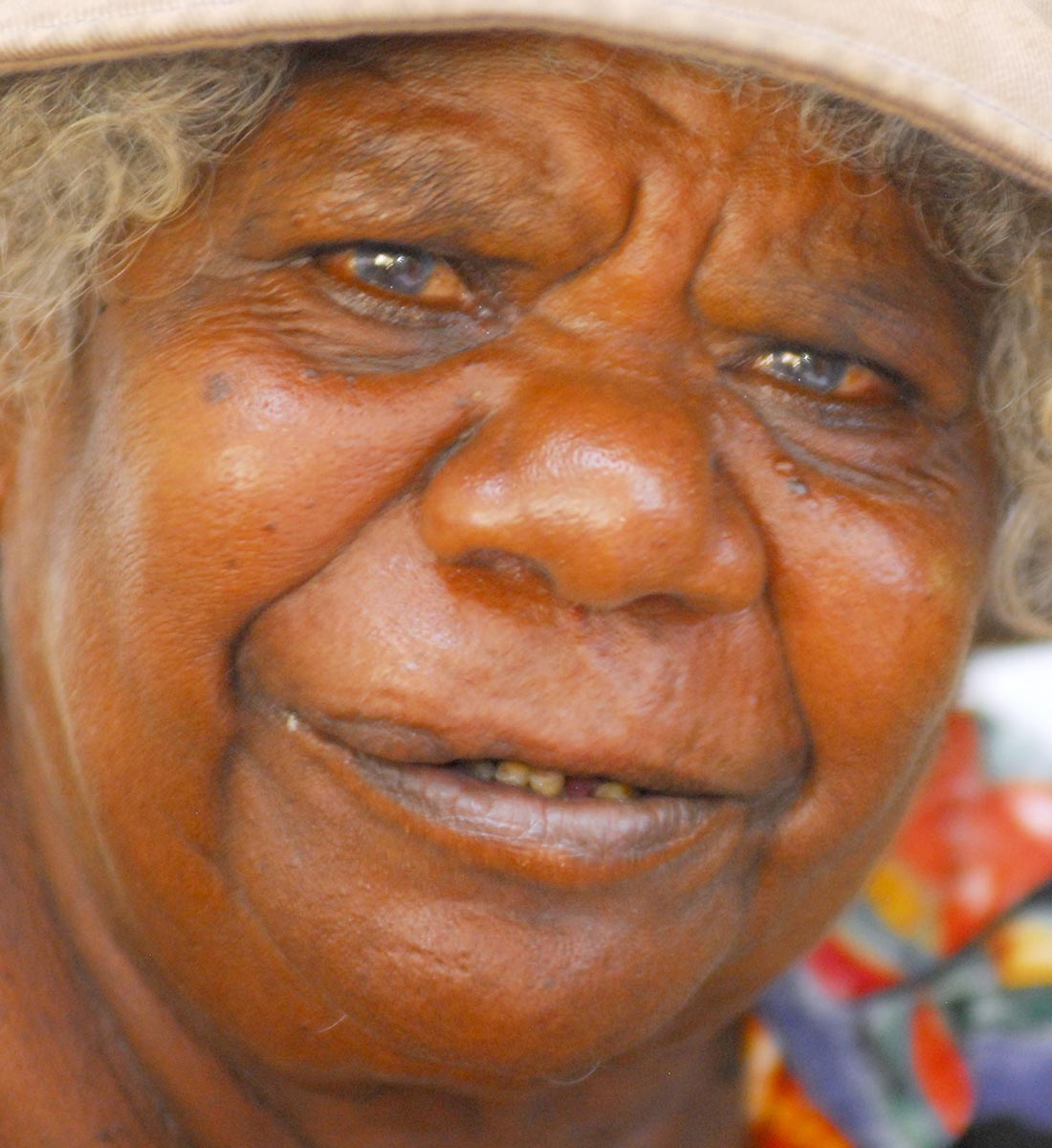 born about 1932, Juwaliny, Walmajarri language groups, Nangkarti skin group, Wangkatjungka community, Mangkaja Arts
We are lost in our Country. Nobody's here.
Nyangkarni's sister, Taku Rosie Tarco, brother, Kurrapa Peter Skipper, and parents walked out of the desert before her. She and her grandmother encountered 2 murderers preying on the last of the desert people.
One man killed Nyangkarni's grandmother and forced Nyangkarni to be his wife. They travelled north to Christmas Creek station where Nyangkarni reunited with family.
Explore more on Yiwarra Kuju
Return to

Top