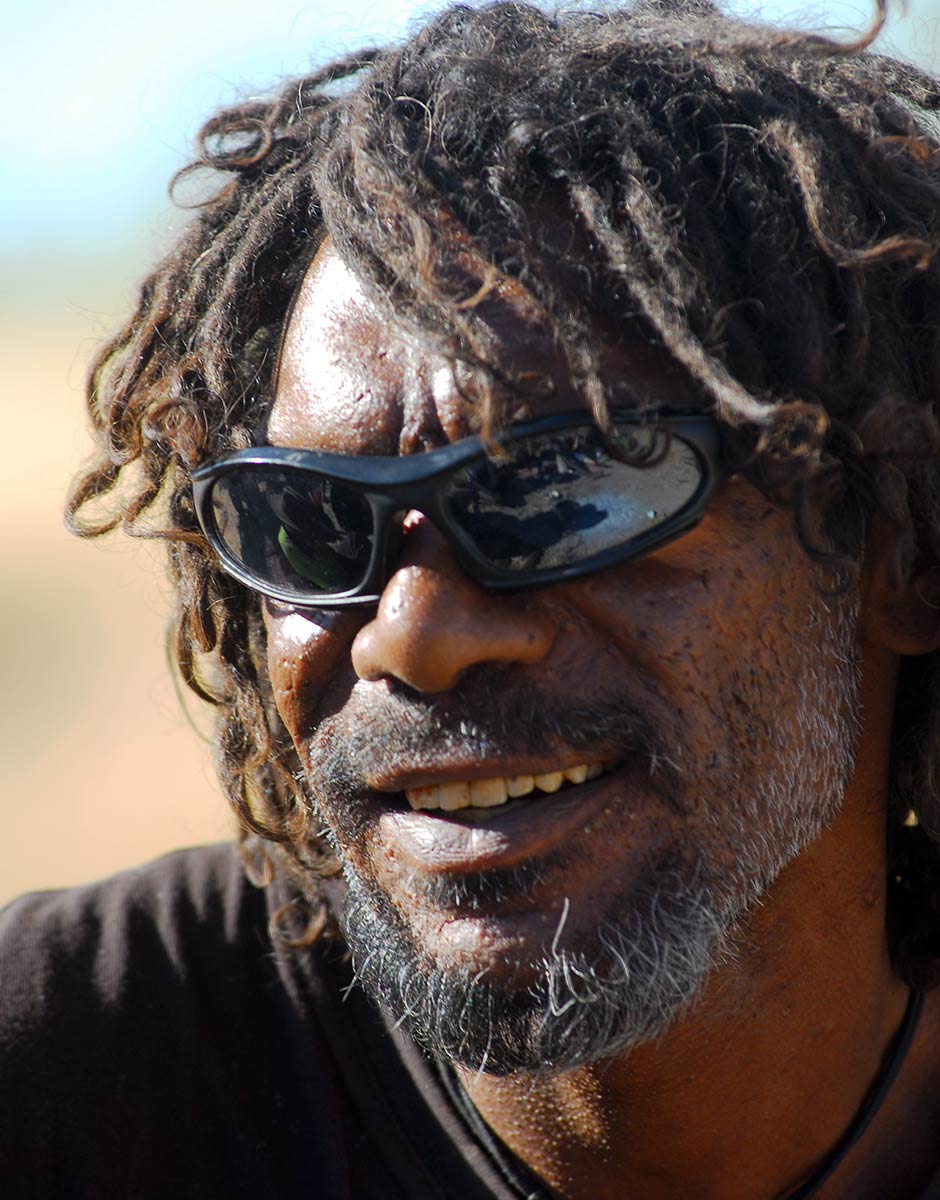 born 1970, Wangkajunga language group, Jakarra skin group, Fitzroy Crossing, Ngurra Artists
Putuparri is a Wangkajunga man who lives in Fitzroy Crossing. In 2007 he worked as a translator and cultural adviser on the 'return to Country' trip.
He has helped to coordinate some of the project's biggest cultural workshops on Country and provided the team with invaluable cultural guidance.
Putuparri also works for the Kimberley Aboriginal Law and Culture Centre, coordinating its cultural program and assisting with international repatriation.
Explore more on Yiwarra Kuju
Return to

Top