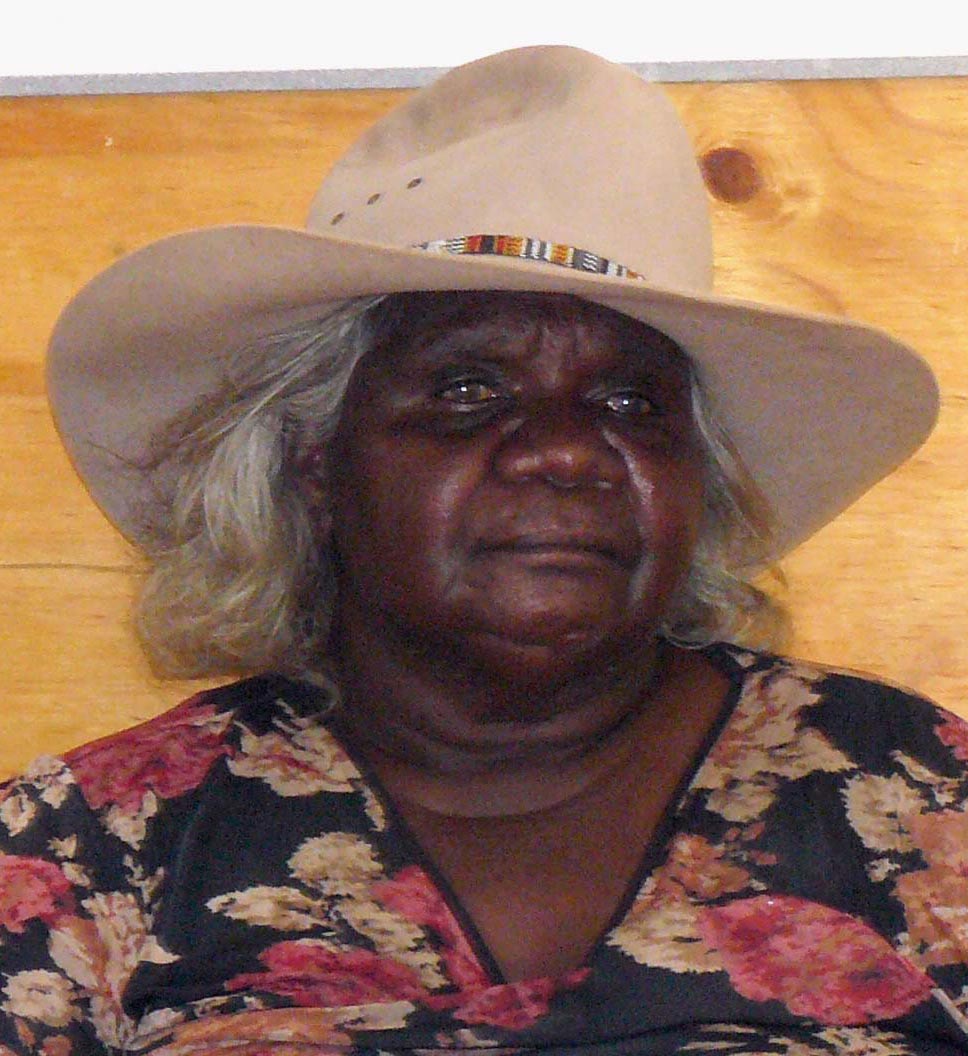 born 1944, Walmajarri language group, Nakarra skin group, Billiluna community, Paruku Indigenous Protected Area
Lyn was born at Moola Bulla station. As a child she walked with her mother to Ruby Plains, where they settled and worked on the station. After her first children were born, Lyn walked to Billiluna, looking for her family.
Although many people left Billiluna when the station manager became threatening, Lyn's family remained and successfully advocated for the establishment of Billiluna community.
Explore more on Yiwarra Kuju
Return to

Top