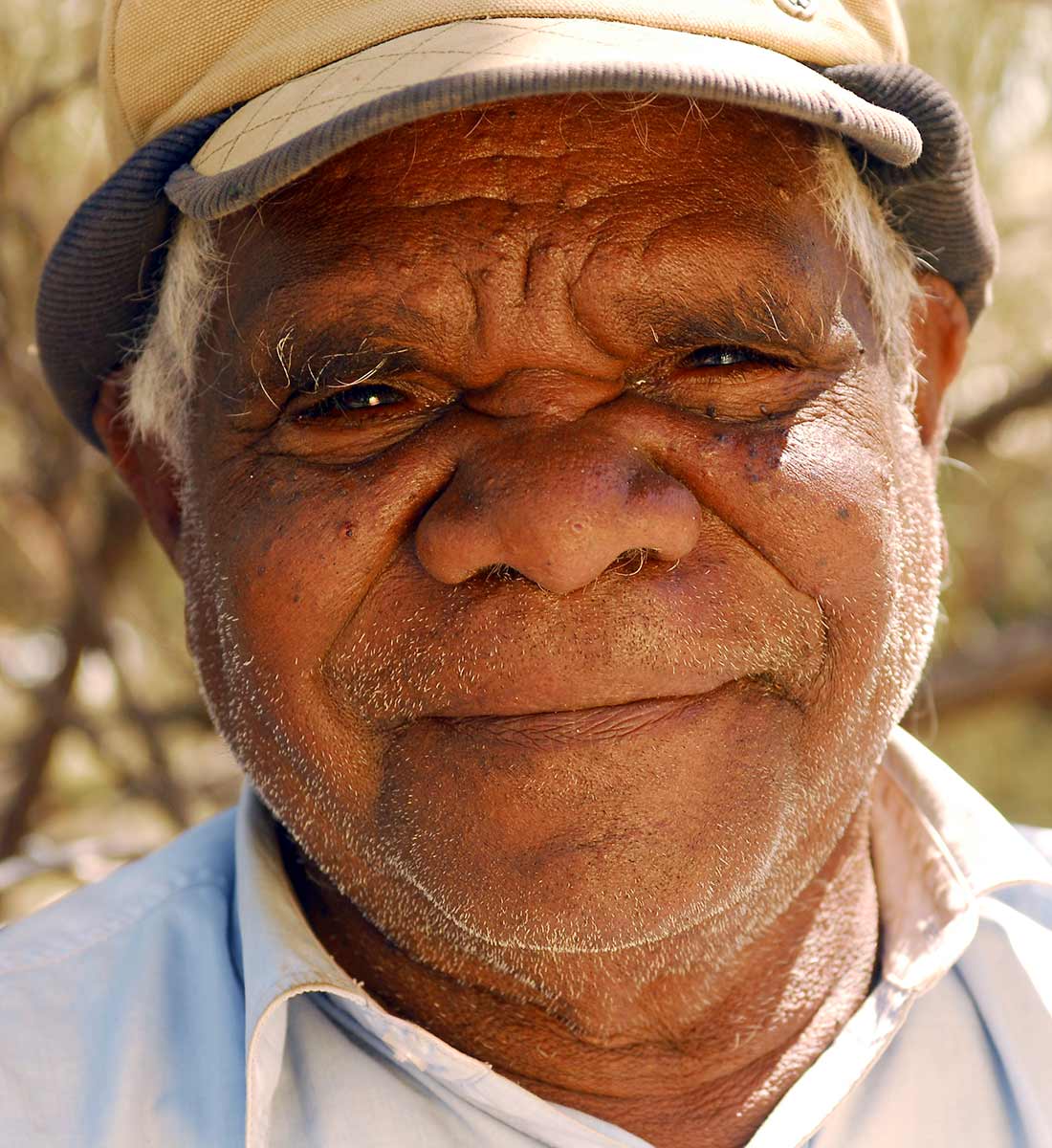 born about 1935, Wangkajunga, Walmajarri language groups, Jungkurra skin group, Fitzroy Crossing, Mangkaja Arts
As a teenager, Ngarralja was among the last people to leave the desert for the Fitzroy Valley.
Lot of our people, they been already working in station. We couldn't find anybody behind. That's why we went.
Ngarralja is a director of Mangkaja Arts and former chairman of the Kimberley Aboriginal Law and Culture Centre.
Explore more on Yiwarra Kuju
Return to

Top