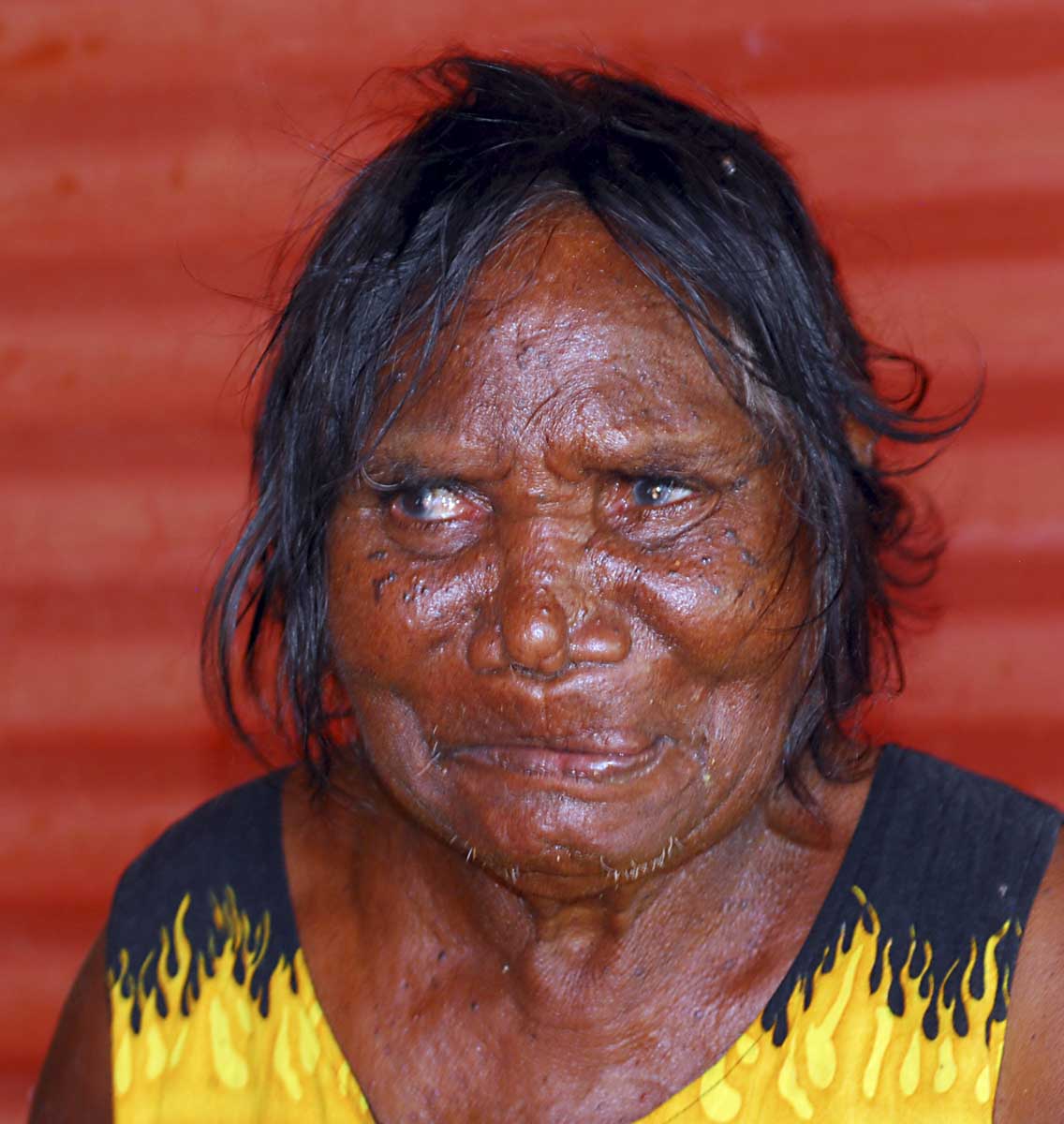 born about 1930, Yulparija language group, Panaka skin group, Bidyadanga community, Yulparija Artists
[My family were] right there, Kinyu [Jarntu, Well 35]. Right up near Stock Road. That's my Country.
Mary's Country includes Yalta, Punmu and Jarntu. After her father died, and her uncle, Rover Thomas, left Yalta, Mary travelled north-west with her mother, Kupi.
In the 1960s they moved to La Grange mission, which became Bidyadanga community. Mary lives there today with her husband, Donald Moko.
Explore more on Yiwarra Kuju
Return to

Top