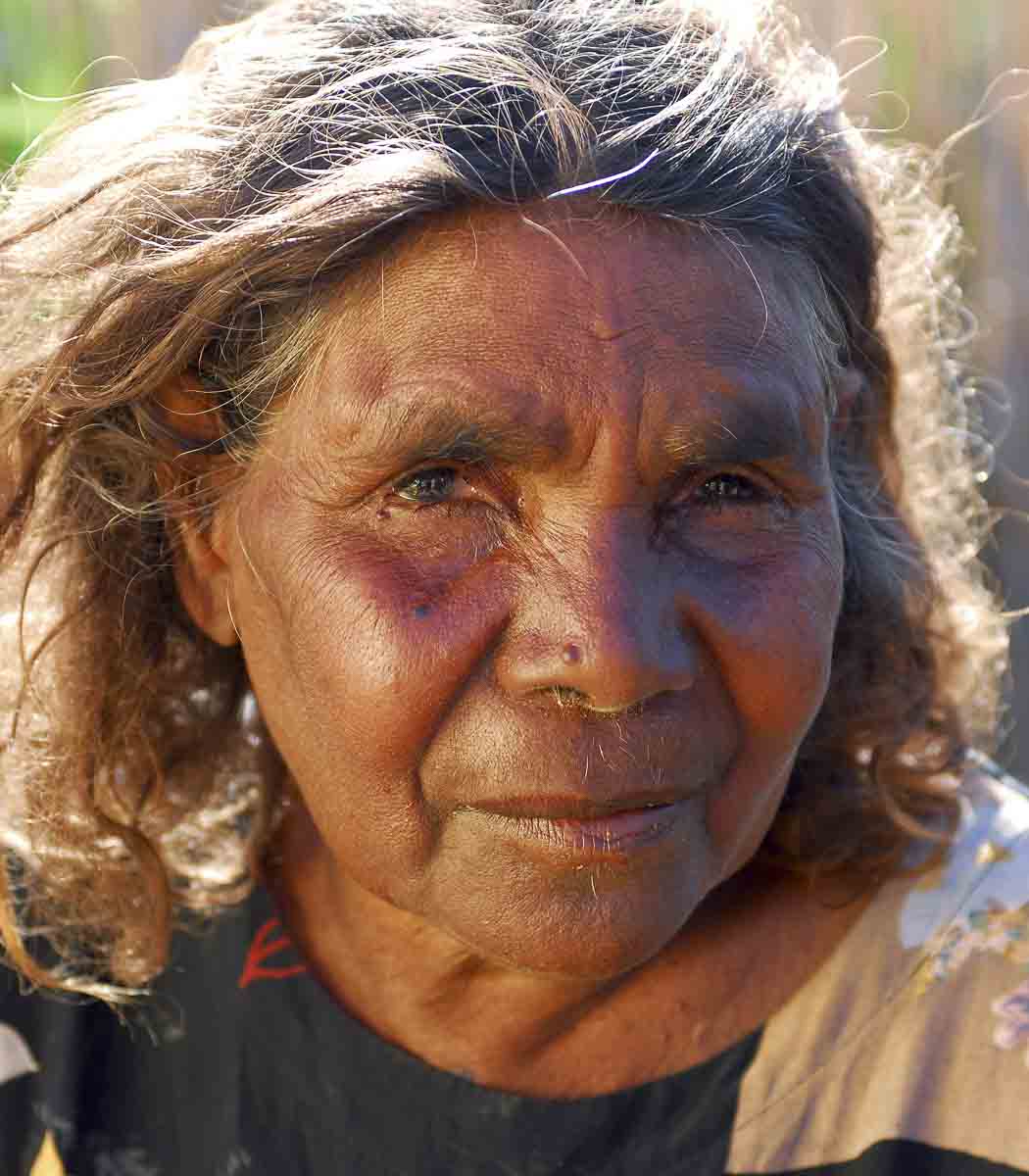 born about 1940, Warnman language group, Milangka skin group, Nullagine community, Martumili Artists
Daddy was from Fitzroy side, droving to Tiwa [Well 26]. He was going to steal my mother from my Warnman daddy and take her [back to] Kimberley. He took a droving horse and took her to Karlamilyi.
Jartarr's father was the famous Kimberley drover, Jamili. He fell in love with Jartarr's mother and tried to steal her from her husband. Jartarr was born in Karlamilyi (Rudall River) and grew up with her Warnman father.
Explore more on Yiwarra Kuju
Return to

Top